Best known for his work on the BLOC Technology building system, Invr. Philipp Inno has made a name for himself as one of the country's most remarkable entrepreneurs and innovators. It was the invention of the BLOC Technology that won Inno first prize at the DOST-TAPI National Invention Competition. He is also a member of the Filipino Inventors Society and an autodidact Divine Architechnopreneur.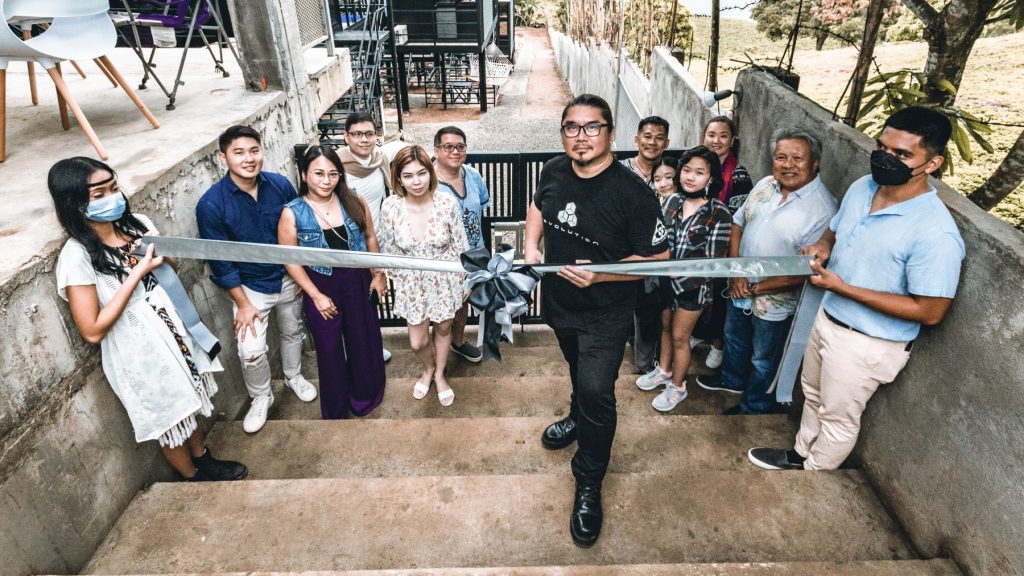 One of his most popular works, the T-House, took the internet by storm. Pinoy Builders had the chance to sit down with him to talk about his journey as an innovator and entrepreneur. 
"Innovate non-stop."
Q: You have an interesting name. Can you walk us through its history?
A: It's my pseudonym! It's also a name that I registered as a trademark for myself, for my brand. My full name is Philipp Puriño. But then, when I became an inventor, I removed the "Pur" in the Puriño, or yung "poor" mentality ng Filipino, 'di ba? So naiwan yung "iño" (inno) kasi nga naging inno-vator ako. Put them together, yung Philipp and Inno, when you read it fast: "Philippinno" (Filipino). So whenever I'm winning national invention competitions or design competitions, "it's a Philippinno (Filipino) invention." It's no longer me that I am representing; it's us, Filipinos.
Q: What made you venture into the construction industry at a very young age? Why did you pursue entrepreneurship over employment? 
A: I started my first ever business after college at a young age of 20 years old. It was a Computer Aided Drafting (CAD) Services firm that helped many startup architects, builders, contractors, developers, engineers, and many customers. Our business was among the pioneers that introduced and provided CAD services in the country. As we were exposed meeting many Building Contractors back then, we soon formed and registered our first ever Construction Corporation together with my business partners.
So, why did I pursue entrepreneurship over employment? During my last year at college taking up B.S. Architecture, my schoolmate friend and I had an apprenticeship opportunity with a construction firm. We met the owner of the company, who's a successful engineer. After he interviewed us, we never met him once again during our entire apprenticeship stint. I noticed that he runs all the operations of his office only through his multi-tasking staff. He never showed up, all projects were conducted through his staff. And yes, even the issuance of our allowances. That's when I had an epiphany. I realized early on that I don't want to become an employee but as an entrepreneur like him. His business was running even without him physically there. That's freedom! My buddy stayed there and became an employee even to these days, while that started my journey as an entrepreneur.
Q: When you started your journey, what challenges did you encounter? 
A: When I started my first business, I wore many hats. I was a one-man army. I did everything alone, all by myself. Until I realized that I can only accommodate not that many projects since I only rely on myself. Soon, I upgraded my business by creating and developing standards, processes, templates, programs, or systems for my business. I learned that business was systems of systems. That was the time when I began duplicating or replicating myself by hiring other people who did the necessary work for me. It was the time when I self-learned not only management but also leadership. It was the time to scale-up.
Q: What were the challenges that you encountered when you began hiring staff to add to your team? 
A: During my college days, I am humbly the best. I was the Best-in-Thesis and I achieved a feat that no others obtained up to this day, which was to get a perfect 100% grade in my Building Technologies subject. That's why CAD production working drawings became my first business. And that's why I'm confident that we were providing the highest level of excellence to all our Customers back then. We're the best! Since I wasn't employed ever since, I never had a boss like a senior professional in my entire career. But I had good friends who were senior professionals like the renowned author, Architect George S. Salvan. He was first a client who became a loyal customer that soon became my very close friend. Senior professionals usually start as our clients that turned into loyal customers and then friends. So mostly those are my relationships with someone that's "senior." I was able to work mostly with senior business partners and consultants but seldom with senior staff.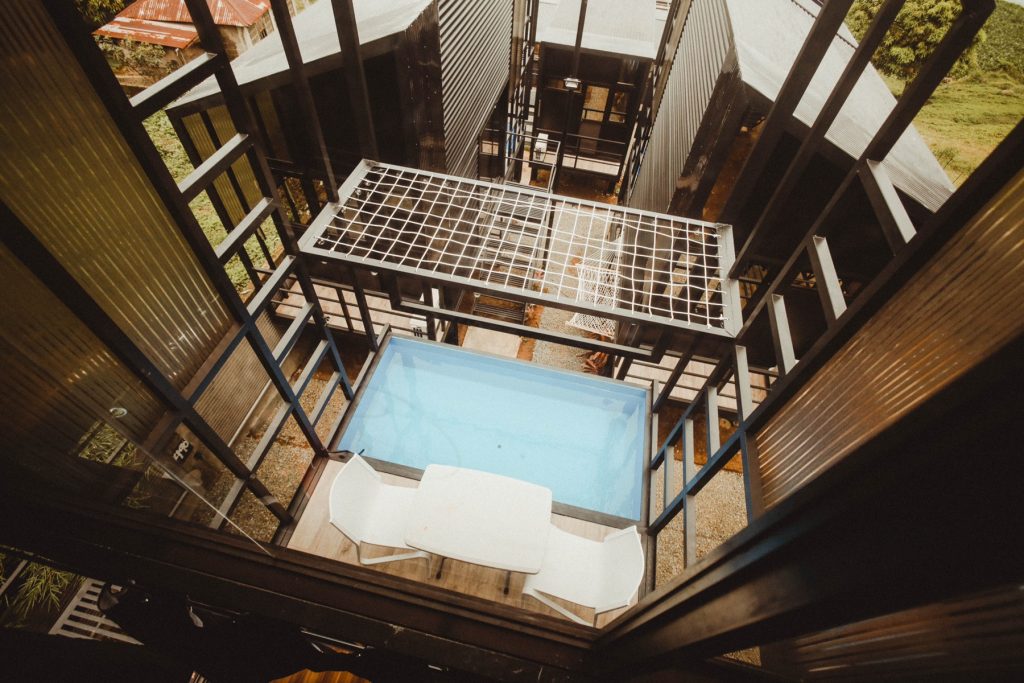 Q: When you were managing your company, what was the level of customer confidence that you started out with? 
A: As I mentioned earlier during my college days -humbly- I was the best. I was the best in my thesis and I achieved a feat that no others obtained up to this day, which was a perfect 100% grade in my building utilities subject. That's why CAD production working drawings became my first business. I was so good at that and that's why I'm confident that we were providing the highest level of excellence to our customers back then. We're simply the best.
Q: Apart from the quality of work, what else do you think allows "BLOC" to stand out in a sea of other providers of other companies? 
A: Standout? Well, most of our businesses under BLOC usually are either pioneering, innovative, or revolutionary. You won't see anything like it. It's different. Either it's an innovative product or a revolutionary business model. So I think that's it. 
Q: We'd like to get more into the specific service and value that we provide to our customers. Can you give us a quick look at who exactly we deal with or cater to daily? Do you go for residential projects, commercial projects, or government projects? 
A: (From just a typical construction company), today we have already evolved as a start-up real estate developer. We are a property developer with product-driven dream projects. We sell not just products or services but investment opportunities. Our customers start with private real estate properties and building technology products-investors, and end with campers or Glampers in our by-product tourism and hospitality business. Mostly 'yan yung mga sine-serve namin. So, that's where our focus is right now. 
"My business should revolve around my mind or mastery, my body or means, my heart or ministry, and my spirit or my mission."
Q: With your pursuit or innovation always being 10 steps ahead, figuring out a solution to a problem before it even arrives, how do you keep yourself motivated? What is the inspiration and above that, and how do you balance running your business and your personal life? 
A: From time to time, I isolate myself. I focus on myself. I pray to God and meditate. I renew my thinking trying to refresh the vision, my missions, my life's divine purpose, my personal calling, and anointing. So how do I balance business and personal life? I simply aligned everything. My business should revolve around my mind or mastery, my body or means, my heart or ministry, and my spirit or my mission. My business should also involve my family. That way, I do not have to choose between business or personal life. I enjoy it both, with my family.
Q: Since you mentioned that your family is involved in running the business, how did you set healthy relationships and boundaries? 
A: Actually, you cannot even see a demarcation line anymore because they (my family) are involved. Like for example during the pandemic time, since most businesses were closed because of the lockdowns, and instead of closing our business, we tried to be more aggressive in innovating. And I introduced a new innovation, that's called T-House. It won and it was a sweet start-up success business in the Final Pitch at CNN Philippines. So during that time, me and my kids built some models of my innovation, the T-Houses. It's like a father and son (bonding) thing. So the entire family was involved. Even my wife (too), because she's a business partner also in our Glamping and camping business. My eldest (son) was the one who's procuring materials, purchasing, and making sure that the products were delivered on-site; my second son was involved in doing the electrical works, the electronic works, and also doing the 3D modeling or Sketchup modeling, something like that; my third son assisted me when I was installing all the building materials in our T-House. (T-House) is like a tiny house shipping container if you will imagine it. And then our daughter, aside from helping us with the business, she's also the one preparing refreshments, and that (also) includes our youngest (son). So, how can you separate business if you are doing it with your family? Again, the key here is alignment. I aligned everything so that I do not have to choose between my business life and my family life. It's our life!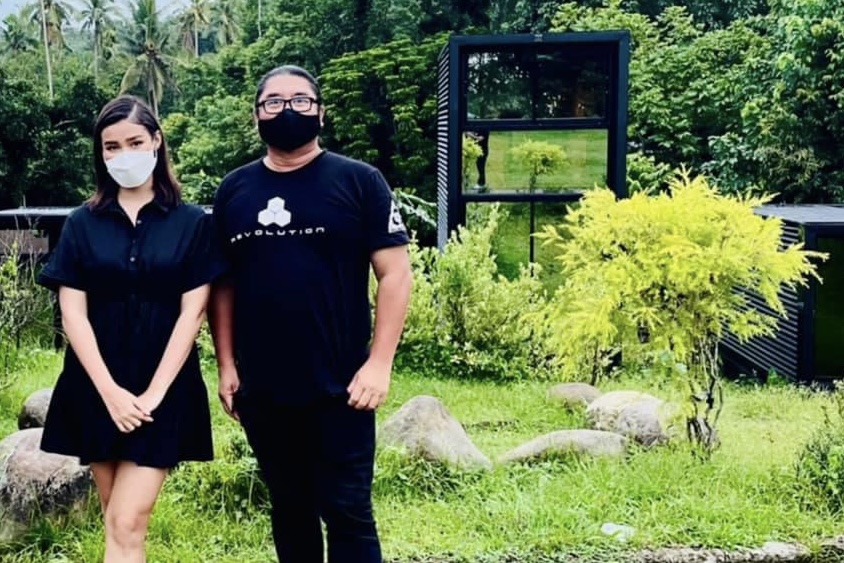 "The key here is alignment. I aligned everything so that I do not have to choose between my business life and my family life. It's our life!" 
Q: When strategizing as a team, what do you think are the challenges that construction start-ups like you or contractors might experience right now? As BLOC, how do you manage them? 
A: Frequently, it's always the same thing: the key challenge is Manpower. Finding and keeping highly skilled workers is so challenging nowadays. They are used to traditional construction methodologies and are not yet quick to new technologies; as they are mostly accustomed to conventional buildings. Our solution, we invent simpler building systems that are easy to prefabricate or produce or easy to assemble or disassemble technologies that even ordinary folks, could comfortably build.
Another is Cost. Yes, the skyrocketing prices of construction materials. Our solution, we innovate products that add more value. Aside from being innovative, we also make it something that fulfills man's fantasies. We make it by not only meeting the needs and wants but something that makes man's dreams come true.
And last but not least, Competition. We smartly differentiate. So we get out of the sea of sameness. At BLOC, we always change the game. We make all things new. 
Q: Throughout the whole process, may we know if you have 3 or 5 major lessons you learned on your journey as an entrepreneur? What would those be, and what do you think are the non-negotiable qualities that someone should have if they're going to pursue this kind of venture? 
A: Okay. 3 things, as inspired by my virtual mentor, Steve Jobs. Palagi siyang my 3 things eh, 'di ba?
Number one, "Think different." Differentiate from what others are offering, so that you would be able to monopolize, at least during the start. Be unique. Be innovative. Be revolutionary. 
Number two, "Innovate or die." If you stop innovating, bloody competition will cope up and soon eat you up, non-stop. So innovate non-stop.
Number 3, "Be a blessing." What you want to learn, you teach it. What you want to buy, you sell it. What you want to have, you give it. If you want to be blessed, be a blessing. 
You asked also, what are the qualities of people that need to start a construction company or in our case, a real estate development company. If you are not born a gifted entrepreneur, at least think like an entrepreneur; or, be entrepreneurial. I think that's what I can share as the best quality to start a construction company or a development company. Or a technology company, just like us. 
Q: After BLOC, we'd like to talk about this project that you have going on – The Missionaries of the Homeless (MOTH), Foundation. Can you tell us more about the project? 
A: Wow! I would say that's the most, not only interesting, but my favorite question that you asked. BLOC exists for the Missionaries Of The Homeless or MOTH Foundation, Incorporated. We started at MOTH. Around 2004, there were a series of calamities or super typhoons that hit our country, the Philippines. One typhoon after the other. Actually, they cannot count the calamity victims because during that time, while one typhoon is still here in our country, another typhoon is coming. So they lost count already of the calamity victims. That was the time when we had this "calling" and that was the time when we volunteered to different NGOs that were also addressing homelessness. We volunteered at Gawad Kalinga, we volunteered at Habitat for Humanity, also with Anawim of Brother Bo Sanchez. So during that time, there were needs for (emergency) shelters.
"Be unique. Be innovative. Be revolutionary." 
So (right after) when I met brother Bo Sanchez, he soon called me and asked for help – (he asked) if we could help them with their project because they were planning to put up dormitory houses for the abandoned elderlies – the lolos and lolas that you can find on the streets or the elderlies who have no longer anyone caring for them. During those times, I already invented and patented my first ever invention, the BLOC Technology. And that was the time that we were able to make it like a proof-of-principle; we applied it to the project of brother Bo Sanchez. So their budget was just enough to build not even a single dormitory. That's when we volunteered our Technology. Actually, what we can volunteer only during that time were our Time and Talents, since we don't have "Treasure." So we organized this Build-Camp, the Missionaries Of The Homeless (MOTH) Build-Camp whereby many volunteered, particularly different architecture and engineering students including their professors or instructors from different universities all around Metro Manila: like from TIP, Rizal Tech University, FEU, and from so many other universities who volunteered together with our core team back then. Since we don't have any funds, we invited different building material suppliers or construction material suppliers, the best-of-the-best in the country, to sponsor the building materials (and join us in our mission.). So that's the key why we were able to put up not just one dormitory but two dormitories for the abandoned lolos and lolas. We did not ask for financial help like money; we just asked them to sponsor whatever building materials they're carrying. Like for example for paints, of course the prominent ones back then were Boysen and Davies; both of them contributed. Like for the roofs, iMac Roofing. And for the steel, RTG steel also volunteered and prefabricated our technology, and many more. K-Plast also sponsored, and a lot more. And even with the food, there were many companies who also volunteered not to give us once again funds but provided us with their own products, like Jollibee. And back then, there was Makro. They also provided food for the volunteers. So that was the humble beginning of the Missionaries Of The Homeless. We were able to build emergency shelters or shelters for the abandoned elderly using our emergency shelter (BLOC) Technology.
Soon after, we organized different fundraising events that helped the homeless poor. For example, the Concert-for-a-Cause at Cubao where we were able to help the homeless families sleeping on the streets, sidewalks, and gutters. During Christmas time, we were able to provide them with Media Noche or Noche Buena packages and a lot of gifts for Christmas so that they can celebrate Christmas with some blessings. We also organized Christmas-for-a-Cause in Angeles City, and also Dance-for-a-Cause (and many more).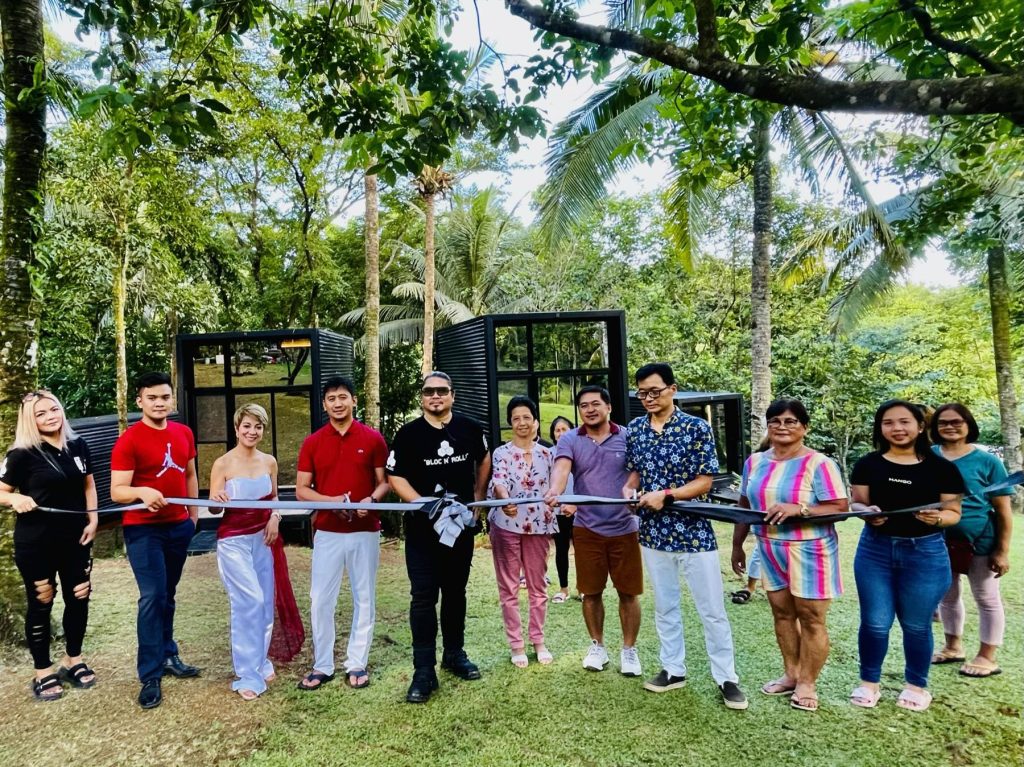 And along with that, we keep on innovating shelter technologies that could be used for emergency situations. I invented the AutoBLOC, the InstaBLOC, the IndiBLOC… All of these technologies have their prototypes here in our property in Laguna, at BLOC Camp Site, that serve as Glamping accommodations while there are no calamities yet. In fact, my latest innovation T-House, also will be used for that same divine purpose. We had an agreement with all our investors that during times when there are calamities, we will provide all these tiny house Glamping accommodations as emergency shelters for the homeless poor, like for the calamity victims. Like in our place, we're here on top of the Sierra Madre mountains. There's a dam here, the Caliraya Dam. During strong storms when the water level will be filled-up, there'll be instances when the dam-water should be released. And if they'd do that, the low-lands will be flooded. And of course, there will be many families there (like) those who are living near the waterways that will be flooded and may lose their homes. So we will be there.  We'll provide our T-Houses, our innovative shelters, (heroically) to help shelter the calamity victims.
I'm very passionate about these, because these things I just shared are just the tip of the iceberg of what we're doing. We also have the BLOC City: it's a vision that could soon help eradicate global homelessness; it's a (scaleable) community development system that could be duplicated, replicated, and proliferated. So that a day will come, our mission at Missionaries Of The Homeless will soon become a reality. And that mission is "Homeless No More." We believe that a day will come, our vision for 2040 that if we will not stop, if we will keep on innovating, if we will focus, and if we will commit ourselves for our calling, for our divine anointing… a day will come, everyone (on earth) could say that homelessness will just be a thing of the past.
So that's what we're doing, that's our vision, that's our mission, that's what we're called to do, that's the purpose why we were placed on this planet. We are just using entrepreneurship (for our mission). Our business is not just our business. We believe that our business is God's business.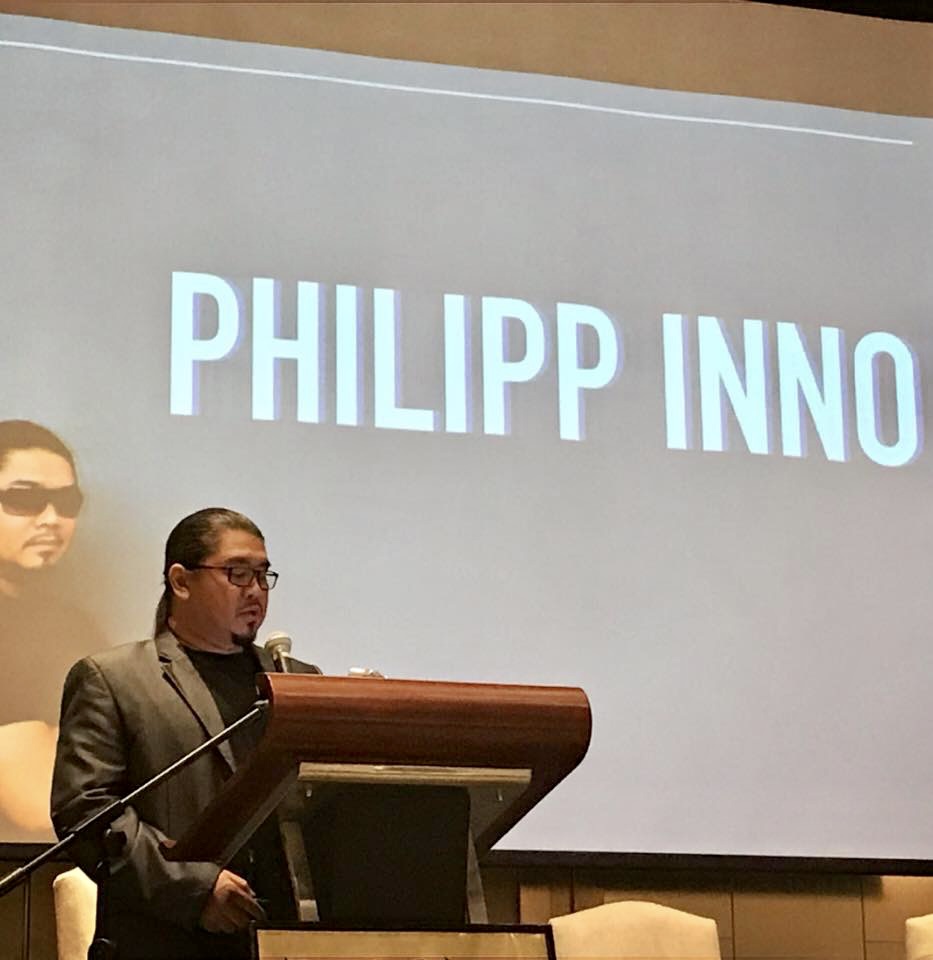 Q: Does Missionaries of the Homeless (MOTH) Foundation have a Facebook link we could direct our audience to?
A: Yeah, we have a (MOTH) Facebook page. Actually, we also have a website, a weblink. I can share it with you later. To give you an idea, we are more of an on-call (volunteerism) organization. So whenever we have (new) projects, we try to contact all the volunteers from the past and we are also organizing things for those who are willing on present opportunities to once again volunteer. 
Q: Where did it start? What was that moment in time when you were growing up when you thought, "this is what I want to help combat, this is what I believe my calling is: my personal mission"? 
A: Actually, it's a long story. But you can watch it on YouTube because I already recorded it because many people are asking when all these wonderful things that we're doing started. To share to you what happened, I started young, at the age of 20. But between 20 to almost 30, I lived a worldly life. You know, the typical life of contractors in the building industry. Not everyone but most contractors were motivating people in a worldly way. At least in my case, that's what I observed. I have to motivate my men by bringing them to beer-houses, rewarding them with (sinful or) not so pleasant stuff. In other words, worldly stuff (women). It was not really a good way to run a business. It's so worldly. 
One day at the age of 29, all of the things that I was able to put up: my own CAD services company, my own construction company, even a publication company, and some side businesses… one by one, nawala. Because it's not a good direction. It's something that won't be blessed for long. So from my worldly life, from my busy office, from my busy company before, one by one, my people left.
"And the rest is history… His story. God's story."
So one day, I was in my office all alone. I was actually crying because I realized that I was not living a "good" life. So when everyone leaves you, you have nothing or no one to turn on to but the Lord. So I was crying and then I started praying. And I was so ashamed, because I was living a sinful life, back then. 
During my crying and praying, I was led to this room across my office. And when I was walking towards that room, I saw an old blue book. And then pinulot ko yung book, and I dusted it off and I opened it. I was praying "Lord, what do I need to do?" So parang tinatanong ko kung ano ang gagawin ko, kasi everything parang nawala. When I opened the book, imagine, I read these words: "And Jesus came upon Philip, come follow me." Wow! I was called by my name. My name is Philipp. Sa dinami-dami ng mababasa sa Bible, bakit yun pa? By the way, it turned out that the old book is a Bible. Para akong binuhusan ng malamig na tubig. I was really crying. "I am not worthy, I am not worthy."
And then I asked again, "What shall I do?" I was led to open again the Bible, and then I read: "It is he who shall build a house for my name."
By the way, I learned later on that the scripture was the Book of John 1:43. John was the Apostle of Love, and 143 means "I love you." So that's exactly what I felt back then. I felt the love of the Lord, I was embraced by God's love. So that's when it all started. (I was 30 years old.)
So whenever I'm opening the Bible, I'm highlighting the scriptures. And it turned out to be a story. That's the reason why it led us to Anawim, to Brother Bo Sanchez. "Go to the hill country, build a house for my name." The scriptures' what led us to volunteer. So that's how it started. And the rest is history… His story. God's story.
You can watch more about the testimonies on YouTube… on how we volunteered, on how we won the invention competition, it's all there. And also the challenges of living a worldly life for a Lordly life – following Jesus.
I am Philipp Inno and my personal mission is "To inspire and influence through innovation."
Good-luck, Godspeed, and Godbless!
"We believe that our business is God's business."
Philipp Inno not only represents himself in his innovations, but also ensures his identity as a Filipino is well-represented – just look at his name! His story not only inspires professionals, but also the younger generation who want to create a name for themselves in the industry. As he continues to inspire and influence through his innovations, there is much to expect from one of the country's top innovators and he is just getting started.
Indeed, Philipp Inno has contributed much to the industry in his own way and will continue to do so in the future.