In a recent article, we discussed what water seepage is, how it happens, and how it affects structures. Now we'll look at some ways to treat and prevent water seepage in your home's walls.
It's critical to respond quickly when dealing with water seepage. Several techniques can address water seepage in concrete block foundations. Of course, the answer you choose will be determined by your particular set of situation. One or more of the solutions listed below may be useful.
Photo Courtesy: Mr. Right
1. Use water-resistant high quality paint.
Using low-quality paint on the walls is one of the most common causes of water seepage into your home's interiors. These coatings allow moisture to infiltrate through the concrete, causing seepage in the walls and causing wall deterioration.
Currently, high-quality water-resistant paints fill the market; these contain materials like silicon to provide extra strength to areas that are most prone to water seepage. To avoid a series of seasonal renovations because of seepage in the wall, choose higher-quality paints after gathering data and talking with your structural engineer.
RELATED: 5 Common Signs of Water Seepage and Its Consequences
2. You can use mortar to fix wall cracks.
If the construction is already done, you can use mortar to seal cracks in the walls and prevent water seepage. It's a dense and water-resistant substance. White cement is the ideal alternative for damaged roof or wall tiles because it prevents paint chipping in humid climates.
3. Ensure sturdy water pipes.
Always choose durable water pipes and make sure the joints are well-sealed during construction. Every six months, inspect the drainage system for leaks and check for leaks in the water tanks and piping. You can also contact professionals who can evaluate and offer customized solutions for seepage on walls using appropriate tools.
RELATED: 6 Effective Waterproofing Products You Need to Try for Long-lasting Structures
4. Exterior waterproofing.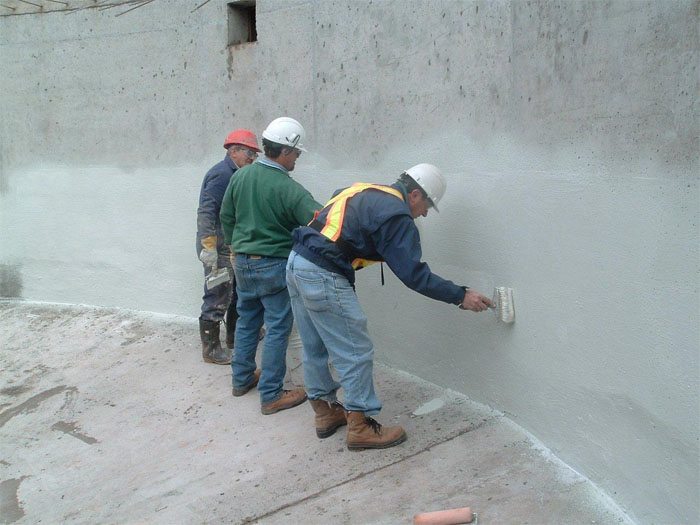 Photo Courtesy: Construction Review Online
This is one of the most effective methods for dealing with seepage in a concrete block foundation. However, this method of waterproofing is time consuming. It involves excavating around the foundation in order to apply waterproofing, typically asphalt-modified polyurethane, to the foundation's external wall.
RELATED: Holcim Aqua X: Your Concrete Solution Against Excess Moisture
How to Prevent Water Seepage in the Future?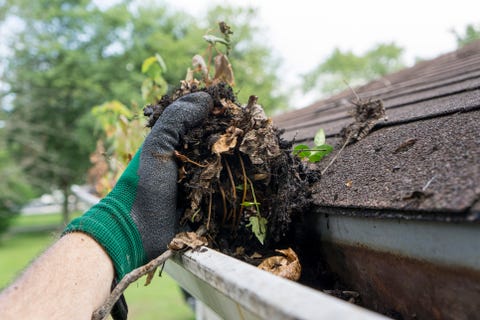 Photo Courtesy: Getty Images
Keep your gutters clear of dirt and leaves so that they can catch any excess water that may run off your roof.
To ensure proper ventilation in the kitchen and bathroom, use exhaust fans. This is to eliminate moisture from the interiors and avoid seepage through the walls.
Drying laundry indoors is not a good idea because it adds a lot of moisture to the house. Dehumidifiers can also remove moisture from the air, preventing water seepage.
Painting the walls during the rainy season is not a good idea since it might cause a lot of dampness inside the walls and water seepage. Painting is the best option when you can keep the doors and windows open.
Finally, if you see seepage, contact a professional contractor. This will ensure that you can find a long-term solution to your seepage problem.
Subscribe now to see more content like this in the future!
CITATIONS: