Let there be light and love! 
Panasonic Manufacturing Philippines Corporation (Panasonic), recently held a partners' night for its Energy Saving LED Bulb, NEO, at Sofitel Plaza Hotel in Pasay City last July 21.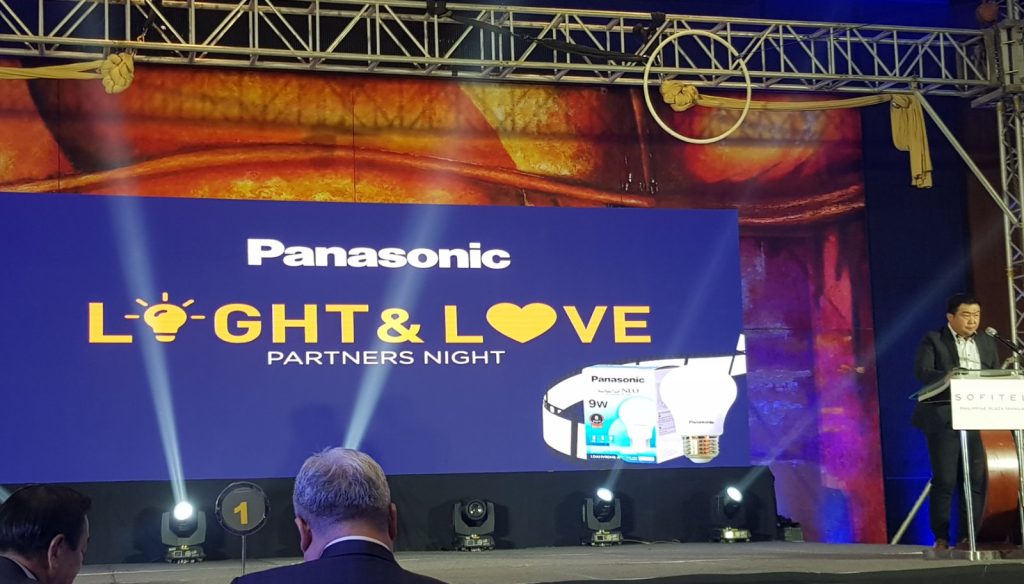 The guests received a warm welcome, and Panasonic General Manager and Country Head Yasuke Tanaka introduced the new and exciting product lineup of its NEO LED Bulb Lin. Mr. Clarence Cu, president of Panasonic's Philippine partner company Starbright Sales Enterprise Incorporated, highlighted how everyone needs "Light and Love" amidst new economic challenges at this phase of the pandemic.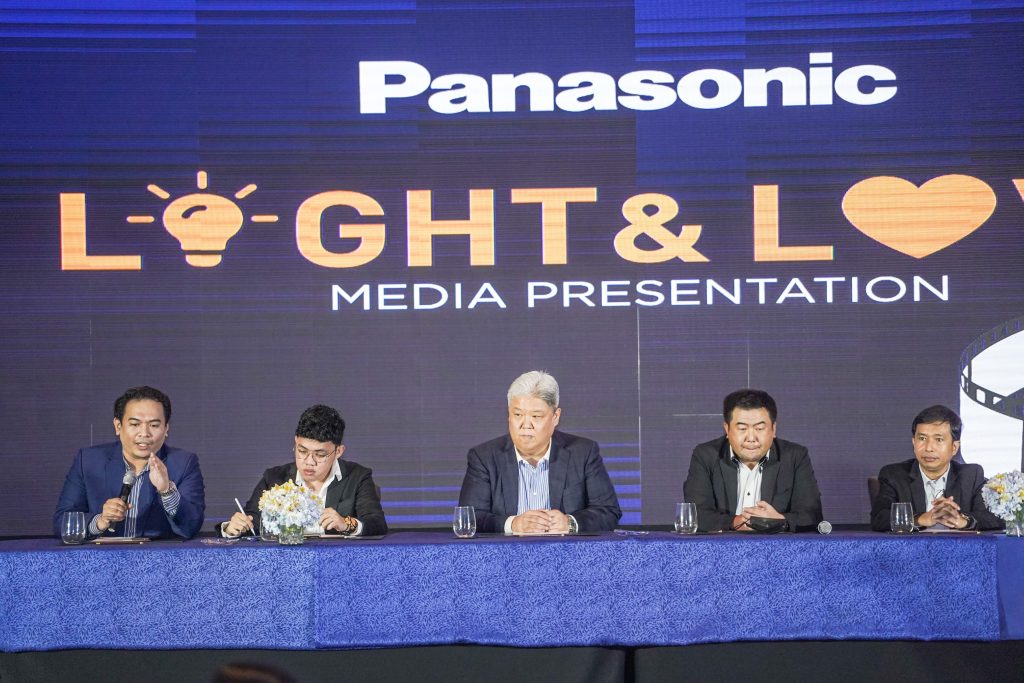 As a lighting solution partner for over 80 years, Panasonic positions itself as a high-quality, sustainable, and innovative partner in both residential and commercial development.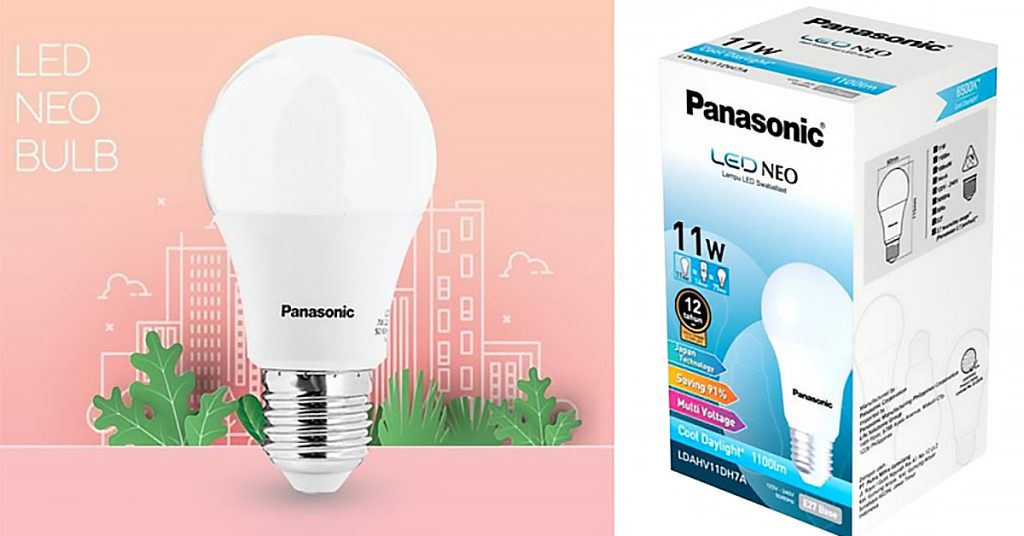 Panasonic Lighting business has a wide range of product portfolios, including lighting fixtures, lighting controls, and LED lamps. They provide a variety of solutions for different spaces, like residential, offices, commercial, industrial, and outdoor lighting. The company takes pride in product quality; all products released to the market follow stringent safety tests to comply with internal, international, and Philippine standards.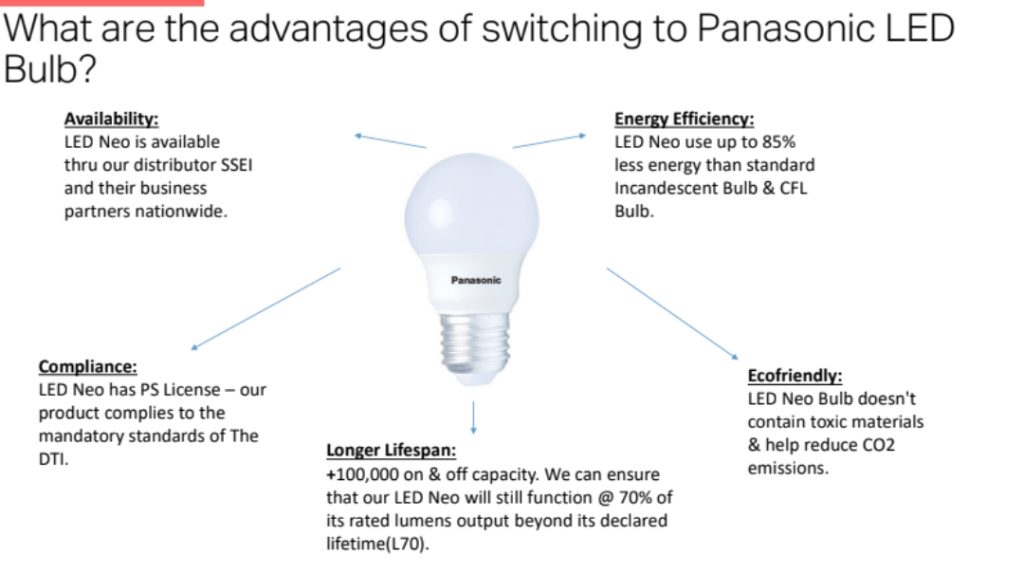 Because of NEO LED lights' energy efficiency, customers are sure to get savings both from their power bills and they can use their lamps longer.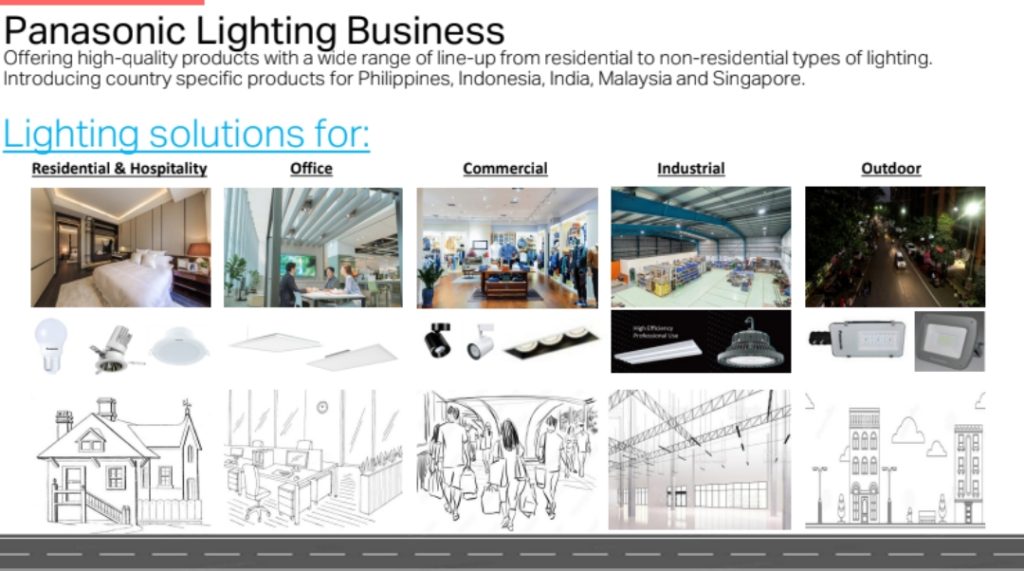 Panasonic builds an ecosystem of energy-saving solutions, including Passive Infra Red (PIR) Sensors that automatically close and open lights. Air Conditioners that have fast cooling technology with unparalleled cost energy performance, Solar Panels that help you derive clean energy from the sun that can last up to 25 years, and lastly the LED Neo lights, a safe, energy-efficient, and high stand lighting solution for your homes and businesses.