Project management involves planning and coordinating across teams to help a project move towards completion. These include talking to the stakeholders, their vision, the resources needed to reach that goal, and the process and tools to ensure you get there.
What is a Project Management Software and How Does It Work?
Photo Courtesy: Nesar Ansar Group
Project management software helps in planning, scheduling, resource allocation, and change management. It is a system that lets project managers (PMs), stakeholders, and users regulate expenses and manage budgeting, quality management, and documentation. There are collaboration and communication amongst project stakeholders because of project management software.
RELATED: Affordable Architecture Software for Architecture Students
What is the Life Cycle of Project Management?
The Project Life Cycle is a four-step procedure of project completion. It provides a framework for managing any project within a company and is essential for managers who want to deliver projects successfully.
The four phases are:
Conceptualization 
Planning 
Execution
Termination
Types of Project Management Software
Photo Courtesy: Accordant Company
There are two main types of project management software:
Software installed on a client's computer.
It is on the company's server, housed in a data center, and managed by a team of IT experts.
Software that is available online. 
This form of project management software uses cloud-based technology, often used by medium- and small-sized firms in various industries. Application service providers supply it as "Software as a Service "(SaaS).
What Problems Can Project Management Software Easily Solve?
Managing a customer's project can be challenging. A quality project management software may assist you in completing all of your tasks with ease and make you feel more relaxed.
What do project management tools achieve to ensure that your company's processes function smoothly?
Real-time updates about the status of all your tasks.
Skip third-party communication tools to talk to those taking part in the project about what's required. You can do it on the same platform.
It will be easier for you and your team to work on prioritized activities and have a deadline, as mentioned in the data, when creating the to-dos.
Best Practices for Choosing Project Management Software
Photo Courtesy: Hexagon PPM
Start by checking your requirements if you're ready to look for the best project management software. What features do you require dealing with specific project management issues? It is inefficient to look through all the tools accessible on the market. A recommendation is ineffective; a fantastic match for a legal firm is a poor choice for a construction firm.
Consider how many projects you'll be working on at once and choose software that can assist you with many of them. If its updated features make project administration a breeze, then this software may fit you well.
The project management software you choose should provide you with various options for organizing activities and creating repeatable tasks.
You should get to build boards for various project kinds, each with its set of deadlines, subtasks, participants, and so on.
Parking lot-style systems are in to functionality to keep things you aren't working on at present.
Other elements to look for in a fantastic project management solution include:
The possibility of impactful tasks and subtasks, as well as the segmentation of repetitive jobs
The parking lot, to add unscheduled duties.
Simple interaction with Google Calendar and a variety of other apps
How to Differentiate Project Management Software
Define the functions of your project management software. These functions could be a mix of requirements (e.g., time and expense tracking, resource planning, performance reporting, specific integrations). Then look into what's available. Some reputable websites already provide reviews emphasizing the best project management software available to save you time.
Weigh your central potential systems. 
Do your homework. Use the above methods and related search engine research to find your most good project management software.
Arrange a demo with a potential software vendor; this option is usually available on their website.
Calculate the total cost of the software systems you're considering. Don't forget to account for integration fees, inviting clients to utilize your system, and training time.
RELATED: 5 Accounting Software Programs For Construction Businesses
Now It's Your Turn
After considering everything discussed so far, we can conclude that project management software can relieve modern entrepreneurs. It aids in the coordination of projects, excellent internal and external communication, and budget management.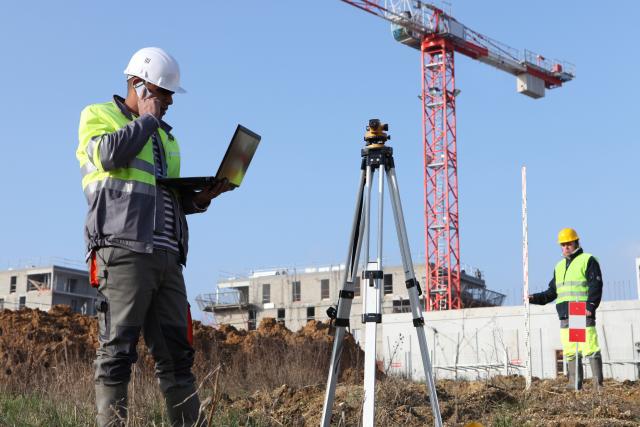 Photo Courtesy: Capitol Technology University
If the product can map 80% of your business process in one place, let you generate reports on the fly, track resource workload and usage, and set cooperation with your team, it may be worth buying. Remember that your team, the actual tool users, must embrace the software; otherwise, you will not execute it properly. Your staff will support the tool if it is user-friendly, intuitive, and simple to understand.
Want to see more content like this in the future? Subscribe now!
CITATIONS: