Cleaning products are vital whether you're moving into a new home, preparing for your first apartment, or you're just taking inventory of your cleaning supplies. Having the correct tools makes the process easier when keeping your home clean.
In cleaning, there isn't a single magic item that can do it all.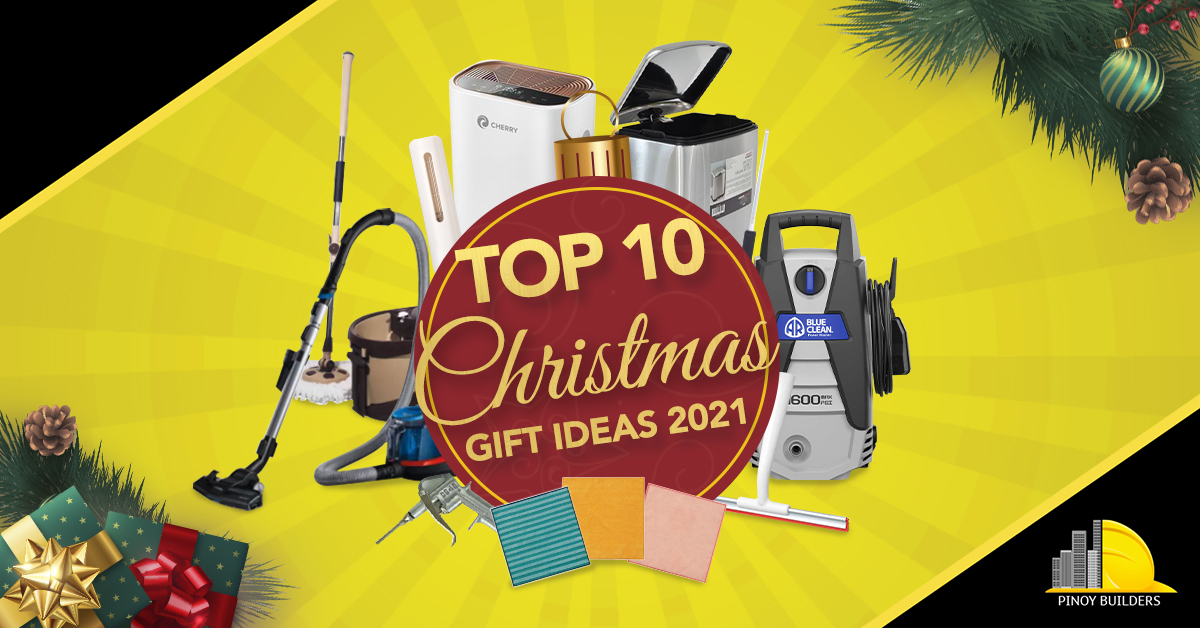 However, these basics will ensure that you've covered when messes arise.
1. Home Basics Trash Bin from Wilcon
Let's start with the basic! Worry no more about waking up your roommates with the clanking, rattling, and banging as you toss garbage from your midnight snack. The soft-close lid on this stainless steel rubbish container lowers noise. It has an eye-catching polished silver finish that nicely matches stainless steel appliances.
 A Step-activated lid adds convenience to keep rubbish and foul odors contained within the plastic bucket's interior. Remove the bucket by lifting the metal handle, then slip it back in when you're done cleaning it up. The bin's non-skid base keeps it from slipping or tipping over, making it ideal for use both inside and outside the home. This trash bin from Wilcon that can hold 12 liters.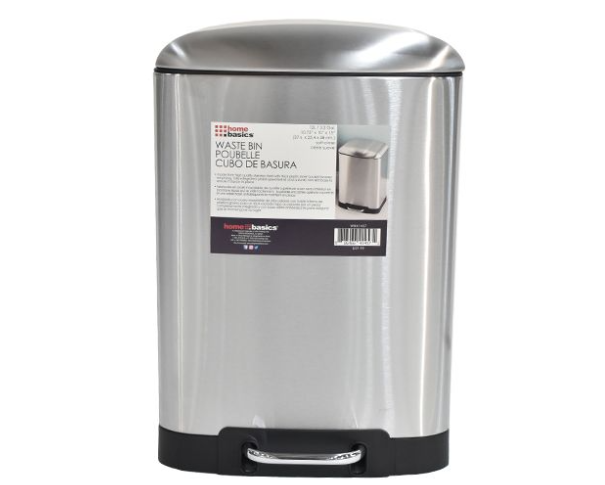 Photo from Wilcon
2. Spin Mop with Wheels from Handyman
Got wheels? This modern, functional, and elegantly designed spin mop with sturdy wheels, which you can purchase at Handyman or Lazada, is truly mobile, since it has wheels! It has a push lever that allows the mop head to rotate while washing and drying. It has a comfortable handle and a microfiber mop head that absorbs dirt and water. Forget carrying and spilling water; this is your go-to mop.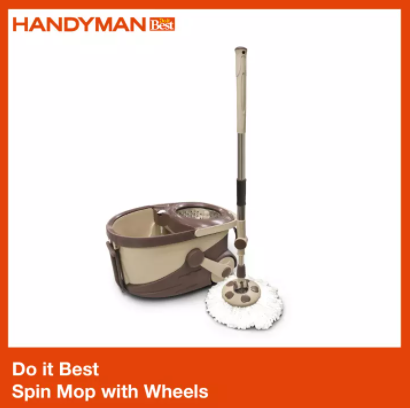 Photo from Lazada
RELATED: Top 10 Christmas Gift Ideas: Home Office Set-up
3. Microfiber cloth from Ikea
You might ask: is microfiber essential? Why use microfiber? To put it another way, it's more cost-effective than alternative cleaning cloths. It's safe for the environment because it only uses water to clean instead of potentially toxic chemical cleaners.
Another plus is you can personalize and organize your life at home using Ikea's three microfiber colors! For each sort of surface or area, you can choose a different color.
Photo from Ikea
There are two separate textile sides to the green cloth. Use the soft side as a dishcloth, and the abrasive side to scrub away at tougher stains without scratching the surface.
Photo from Ikea
4. Shower Squeegee from Ikea
One of the most low-maintenance cleaning equipment you'll ever come across is a shower squeegee. Aside from being easy to store, this shower squeegee from Ikea is recyclable (plus points for those who are going green at home)! You can also use it for both for windows and shower surfaces.
Photo from Ikea
5. Corner-cleaning brush from Lazada
This corner-cleaning brush from Lazada is a very useful brush for cleaning hard-to-reach places like nooks and crannies. An adjustable pole on top allows for microfiber sleeves to be attached to the top, which makes it ideal for tucking into small locations like inside shelves, closets, and other furniture. Its washable microfibers are a bonus!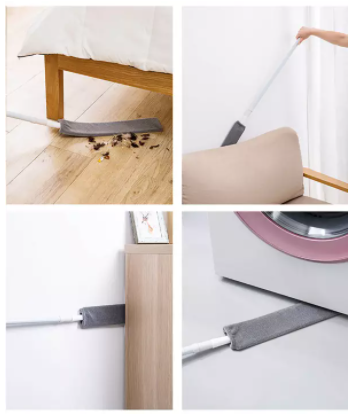 Photo from Lazada
RELATED: Top 10 Christmas Gift Ideas for Your Home Security
6. Electric pressure washer from Ace Hardware
We use pressure washers for a variety of household tasks, from cleaning decks and siding to washing cars, removing mold, and cleaning lawn equipment. Their incredible strength holds the key. Blue Clean's easy-to-use electric pressure washer is your ideal companion. Its 1600 PSI cleaning strength quickly blasts away gunk from wide areas of many outdoor surfaces. It also comes with a detergent container, a spray gun, and is safe to use on wood. You can buy it on Ace Hardware.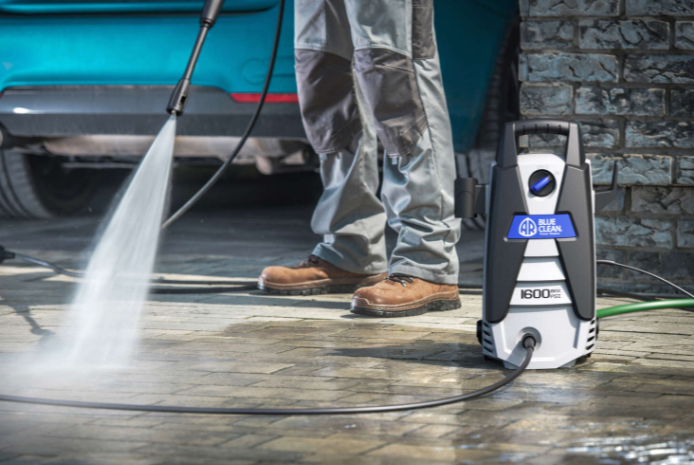 Photo from Ace Hardware
7. Cordless vacuum cleaner from Sharp
Cordless vacuum cleaners are the most convenient way to keep your home clean, as they allow you to grab and go without having to fiddle with plugs. The Sharp Ractive Air is one of the lightest cordless vacuum cleaners in the Philippines, at just 1.5 kg. Its spinning brush can cleanse any surface and corner thanks to its versatility and floor wiping feature.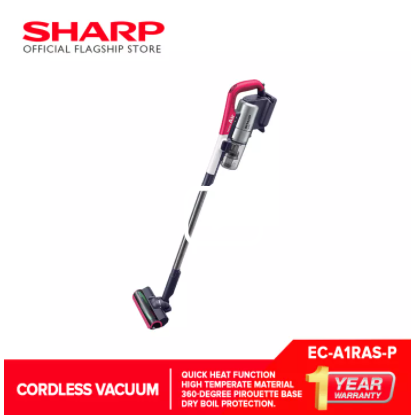 Photo from Lazada
8. Air Duster from Citi Hardware
This air duster from Citi Hardware is ideal for cleaning computers and gadgets, especially in confined locations. Think of it as a portable replacement for an air compressor line. It has short, medium, and long nozzles that are perfect for removing loose dust and grime.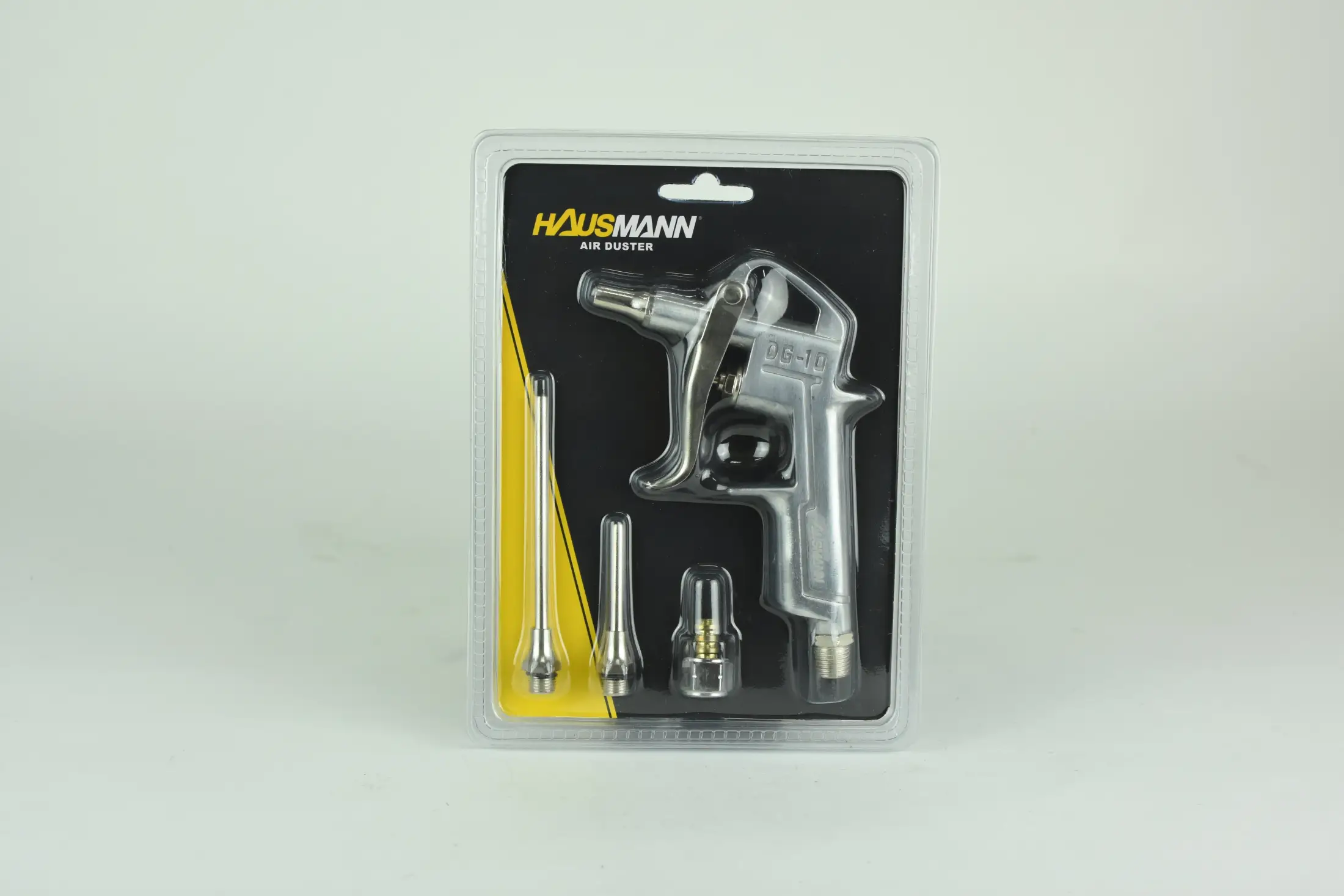 Photo from Lazada
RELATED: Top 10 Christmas Gift Ideas: High Quality Drill and Power Tools
9. UVC Air Purifier from Cherry
It's likely that at least one of your friends has mentioned or recommended buying an air purifier. This UVC air purifier from Cherry has UV lamp that eliminates 99.99 percent of germs and viruses and emits 80 million negative ions (Healthy Anions). It also has touchscreen buttons and comes with white exterior which can match any of your aesthetics. 
Photo from Cherry
10. Portable UV Wand from The SM Store
Using a UV sanitizer wand, you can keep your house, office, automobile, and other items germ-free handily. The Portable UV Sanitizing Wand which you can buy from The SM Store is very easy to hold in one hand because of its compact shape. It's also very handy and travel-friendly. You can bring this portable UV wand on your travel to keep your stuff sanitized! It comes with white and black color.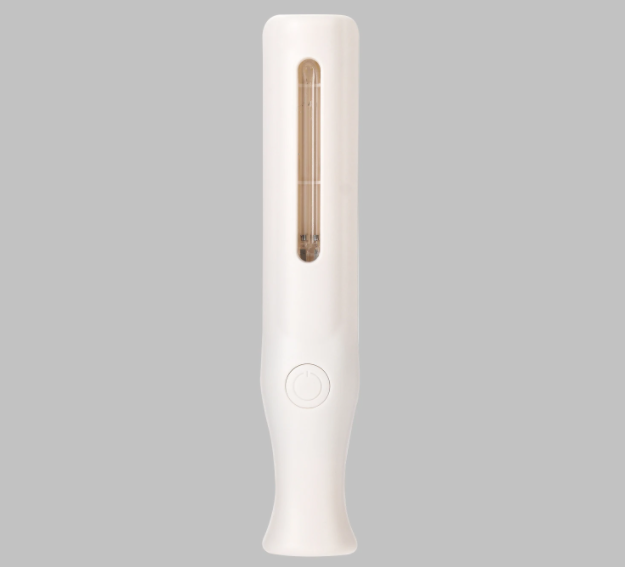 Photo from The SM Store
Got other home cleaning products to share?