Many Overseas Filipino Workers (OFWs) dream of building beautiful homes for their loved ones back in the Philippines, saving their hard-earned money for a place to call their own. For them, a sturdy home is one of their means of showing love for their family.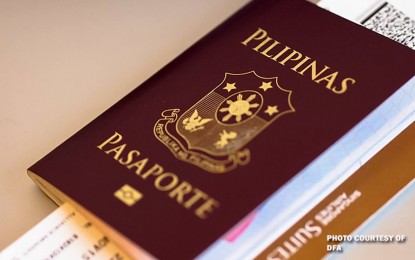 Here are the tried-and-tested ways on how to build a house that can stand against earthquakes:
Ensure soil stability and location.
Photo Courtesy: Wikimedia Commons
Location is a major factor when building a stand the of time and also earthquake-proof house. It is ideal to be near river bed and marsh areas, or close to hillsides. There should be no risks of mudslides or rockslides in the area caused by unstable soil. While water is generally okay for soil, sinkholes and water deposits can erode the soil underneath, putting the structure at risk for partial to complete collapse. 
Earthquakes are a common occurrence that weakens many houses around the world. There are about 12,000 to 14,000 earthquakes every year all over the globe. They can rupture the earth, cause landslides, and make the surface of the earth liquid. Because of these, earthquakes can shake the foundation of houses and cause severe damage if not completely knock it down to the ground.  
Consult with a soil specialist or soil engineer on whether it is necessary to measure piles and design special foundations and slopes for the building. The specialist would be the most competent person to analyze the structure of the soil.
RELATED: Why houses need a solid foundation
Construction and Skilled Workers.
In simpler terms, construction needs regularity. Regularity means that there should build movement when pushed in lateral directions. Building designers and safety professionals ideally want the house to move equally so that the energy would dissipate without forcing one side or another too much. When the building sways, weaknesses would become apparent if the building is irregular. The weakness would show up and the building would experience significant damage, entirely sabotaging the structure.
Photo Courtesy: Holcim
Construction of regular geometry is also important. The knowledge of the skilled workers, which includes the architect and the engineer of the project, has to create the home design, shape, and style that will avoid catastrophic accidents and events like earthquakes. It must keep the structure secure. 
Design.
The foundation, the structure, and the nonstructural parts of the building must interconnect to dissipate the forces of inertia. Strengths and redundancies share their forces together, instead of the earthquake splitting the foundation apart. This continuous load path description must make the architecture professionals wary during the designing stage.
If the structure is not secure enough, components would move on their own, and collapse would be inevitable. The continuous load path is the earthquake's journey through the building, be it vertically or laterally. It is important that the path is intact or else it wouldn't be able to overcome an earthquake's tremors.
An earthquake rarely happens compared to other natural disasters, but fortifying your house against it can also protect your home from other natural disasters. Because of the amount of synergy needed to develop earthquake-resistant building codes, safety professionals work hand-in-hand with people from other fields.
Photo Courtesy: Pxfuel
RELATED: How to Maintain a House on a Slope
Good Foundation and Structure Integrity.
Driven piles and deep foundations are put into buildings designed to withstand great earthquakes. Soil engineers have observed how the ground moves and reacts before construction. How a structure's base needs to be reinforced is defined by different areas with unique foundational characteristics.
A stronger foundation is necessary to resist the powerful forces of earthquakes and is critical for a building's long-term survival, making a stable foundation a major building trait regardless of natural disaster risks.
Photo Courtesy: Wikimedia Commons
There should be flexibility and rigidity. These materials should be spliced: flaps and load walls, columns, and girders, enclosures, and slabs, etc. Bond them monolithically, and simultaneously cast in concrete. It should use the same steel pieces for merging just in case of arming. Ideally, the structure must be flexible enough to not contract, stretch, and collapse to the seismic movements. In case of an earthquake, the structure must be rigid and stiff not to break down.
High Quality Materials
No compromise. The materials used for the construction must be the highest quality and of uniformity.
For the resistance of materials, Holcim Excel is perfect. Used in foundations, beams, columns, and slabs, Holcim Excel is an ideal cement because of its better workability and good compressive strength. It also provides better durability to structures because of its advanced mineral additives.
Photo Courtesy: Holcim Philippines

There should be seriousness and continuity. For safe building construction, avoid change in dimensions, overhandling, and chaotic structural configuration. Throughout the construction system at all levels, there should certainly be continuity. There is no sense in testing the laws of gravity and physics. A flight with more than one meter must have been supported. A light foundation with thin girders and four columns will not be able to hold a second larger plant.
RELATED: LOOK: Holcim talks regrowth and hope in its latest campaign, "Tayo na Tayo Pilipinas!"
Know your money's worth
As a hard-working OFW investing money for a house, you deserve a durable place, something that can withstand natural disasters, earthquakes, or the reality of time. If you're going to build a house, make sure your contractor applies these features of an earthquake-resistant house to your dream home.
CITATIONS:
"7 Tips to Build Houses That Can Withstand Earthquake Damage | Homify." Homify.in, www.homify.in/ideabooks/4140618/7-tips-to-build-houses-that-can-withstand-earthquake-damage. Accessed 23 Sept. 2021.

"CEA – Earthquake Damage, Danger & Destruction." Earthquakeauthority.com, 2020, www.earthquakeauthority.com/Blog/2020/How-Earthquakes-Cause-Damage-Destruction.

"How Often Do Earthquakes Occur?- Incorporated Research Institutions for Seismology." Www.iris.edu, www.iris.edu/hq/inclass/fact-sheet/how_often_do_earthquakes_occur#:~:text=In%20fact%2C%20the%20National%20Earthquake.