In a recent vlog, actress Kathryn Bernardo was surprised by her mother Min Bernardo with her dream studio as a gift for her 25th birthday. The studio's construction started last October 2020 and was kept a secret from the actress. With the help of one of Kathryn's closest friends and hairstylist, John Valle, and long-time beau, Daniel Padilla, Mama Min made sure she was able to capture Kathryn's style and needs in constructing her studio. From secretly coordinating with the architect, interior designer, and contractor for months, the actress's dream contemporary studio finally came to life!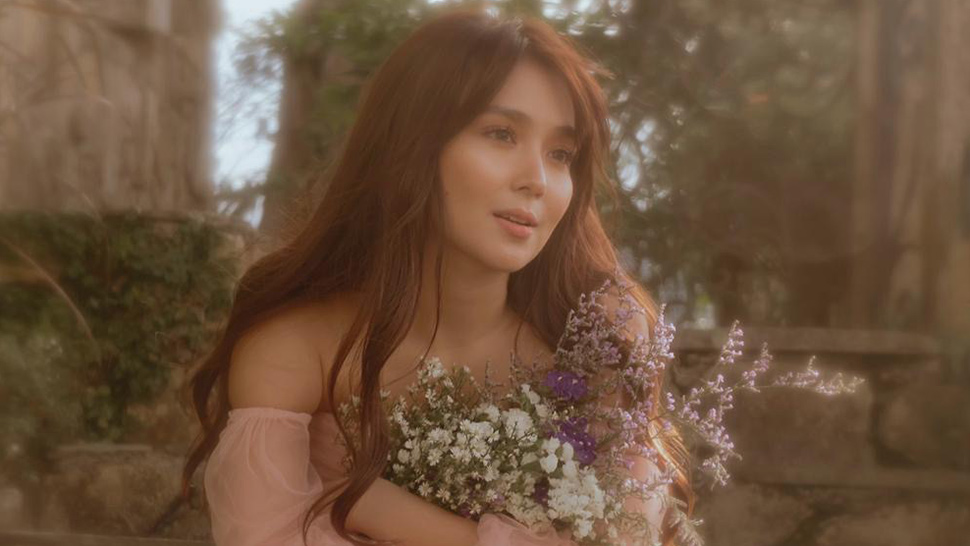 Here are the amazing details we've rounded up — which can be great DIY ideas if you're planning to redecorate your own space!
High ceiling area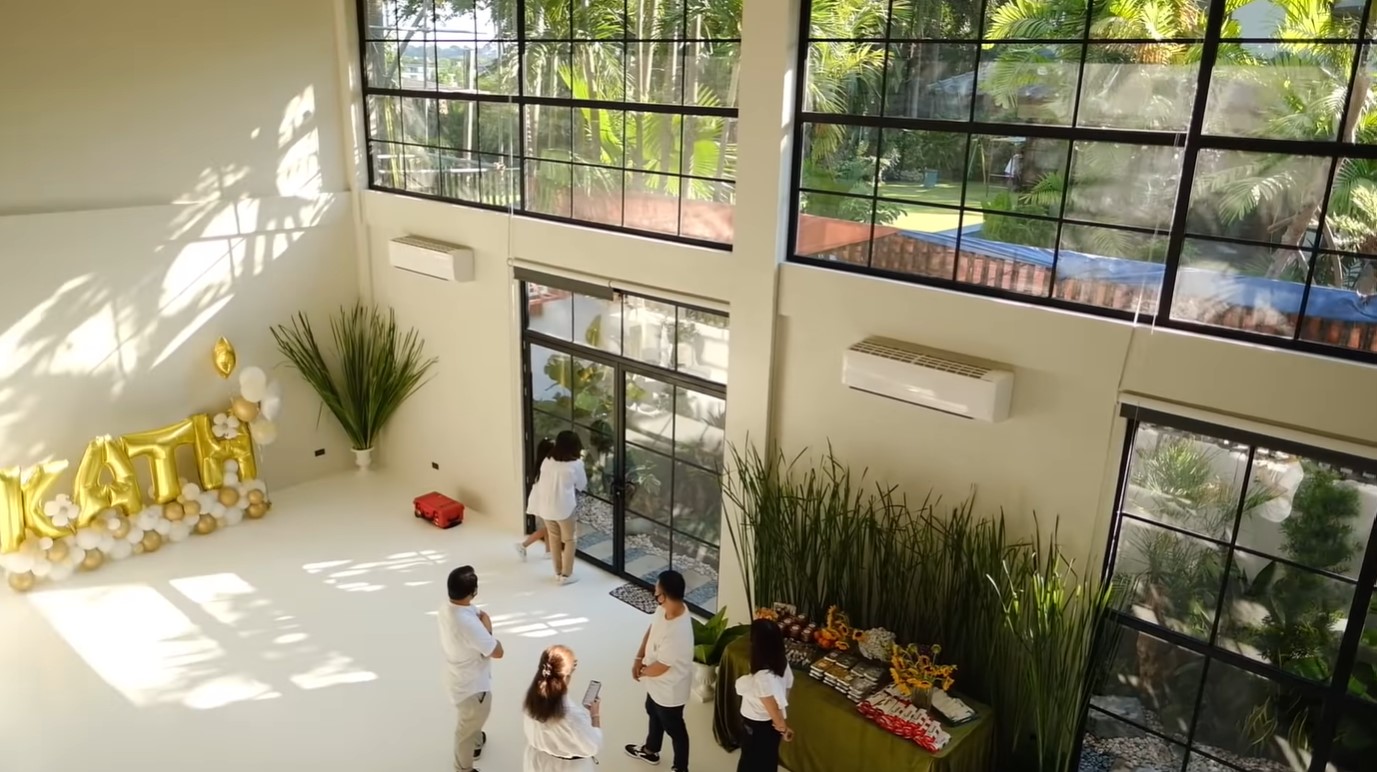 Entering the studio, the actress was welcomed by a spacious high ceiling area surrounded by white walls and natural light. Apart from Kathryn's shoots and meetings, the studio was made sure to also be a place for gatherings and holding intimate events — which the wide space is perfect for.
Big French windows
It was revealed in the vlog that the final design wasn't the original idea Mama Min had in mind. Eventually, they went with having big French windows that allowed natural light to take over space — which Kathryn is a fan of. This definitely brightens up the place adding a warm feel in the common area.
Contemporary decor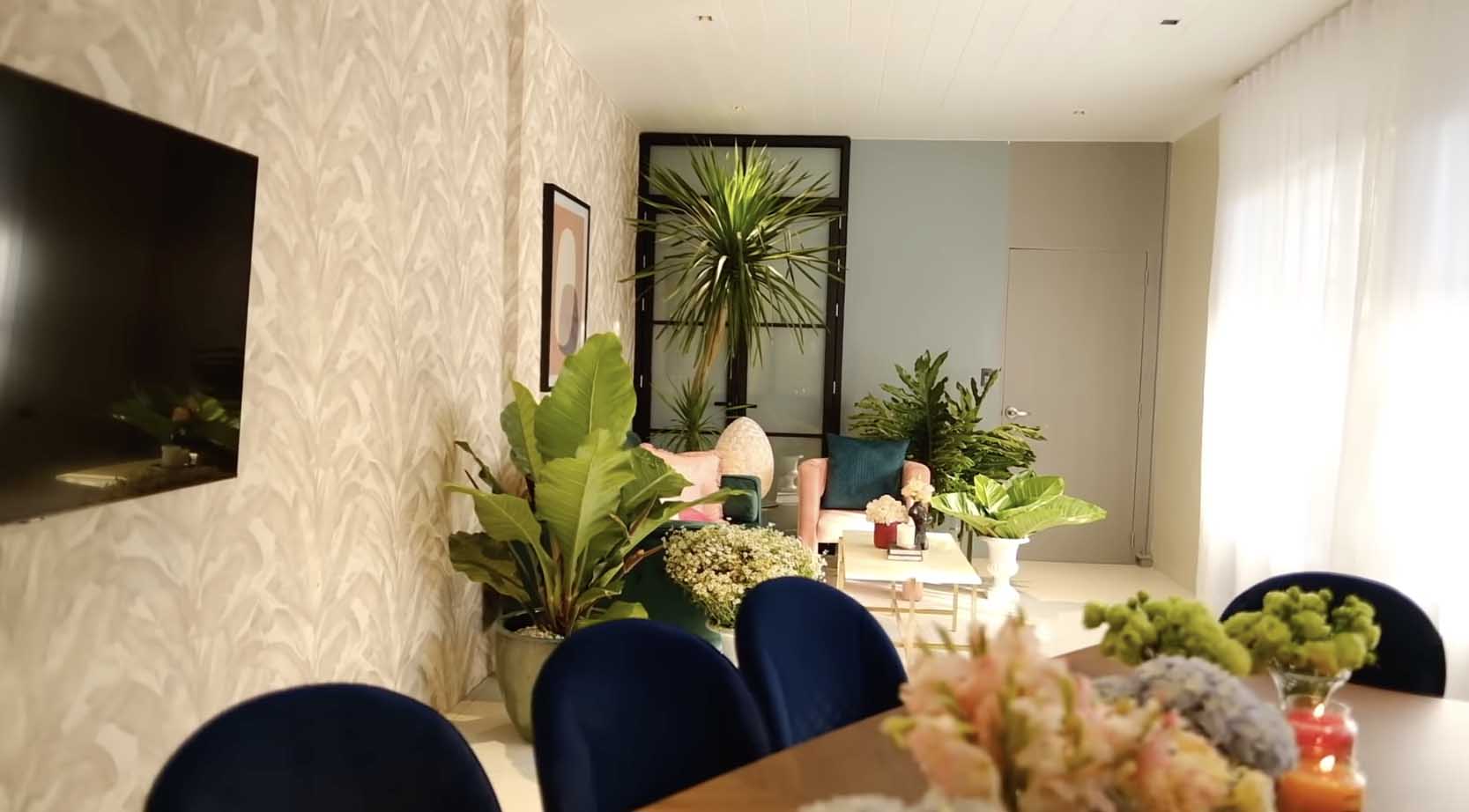 Apart from the bright common space, the studio also featured a stylish glam room located in the studio's mezzanine. It featured shades of white, blue, pink, and gold on its furniture and decor embodying the contemporary theme of the studio!
Indoor flowers and plants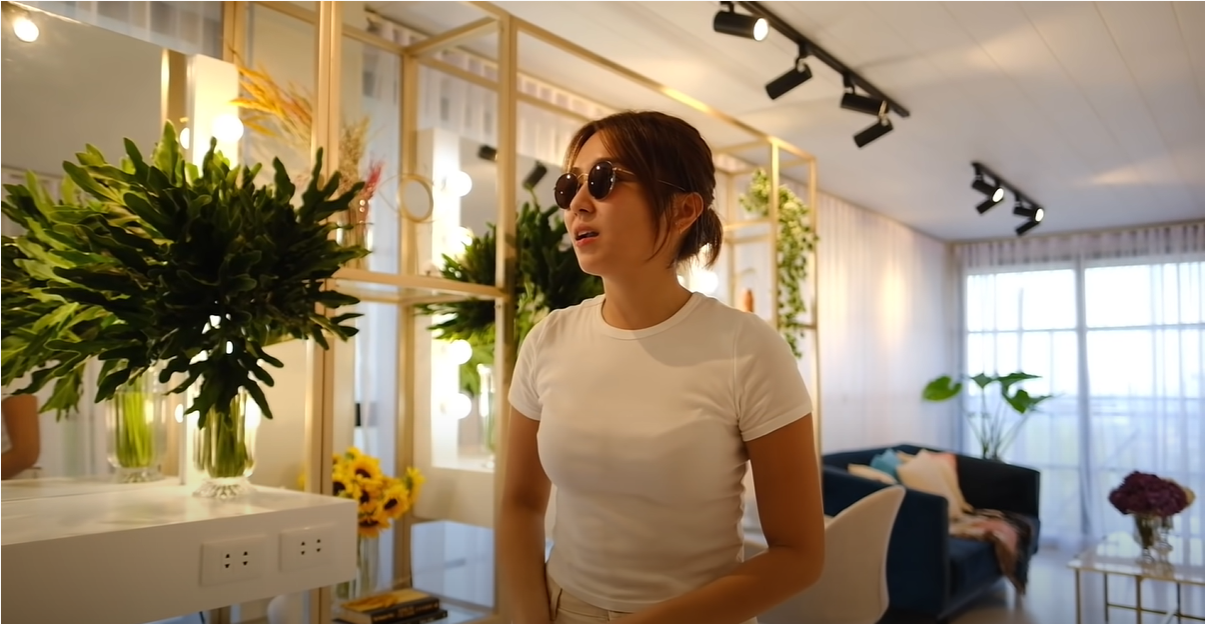 Apart from the gorgeous furniture and decor choice, a display of greenery was also featured in Kathryn's glam room and a meeting room. Sunflowers were also placed on the glam room's vanity area adding more character.
To see more of Kathryn's contemporary work studio, watch the full vlog here:
CITATION