With the development of today's technology, waterproof paints are now more effective and eco-friendly.
There are a variety of waterproof paints to choose from ,depending on your specific needs. If you want to keep your house and its external furnishings safe from water damage, think about investing in waterproof paints.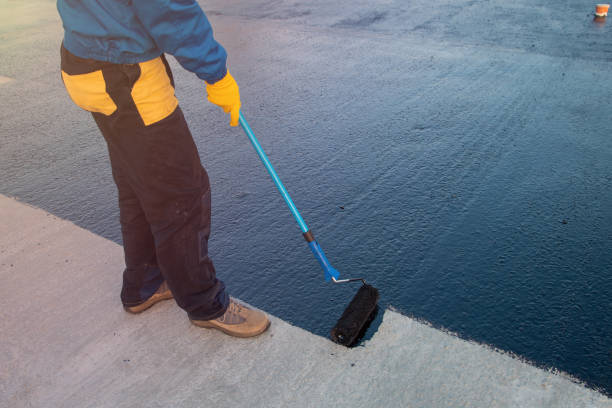 Photo Courtesy: iStock
Waterproof paints and Application
Listed here are some of the most often used waterproof paints and their applications.
1. Epoxy Paint
This paint is made from a strong plastic resin, meaning they are difficult to apply and only experienced painters should use them. Epoxy paints are also suitable for surfaces such as garage floors, since they are resistant to harm from liquids such as gasoline and motor oil.
2. Acrolein Elasticized Paint
This paint is reserved for concrete surfaces. It prevents fungi and mold from growing on concrete. It only becomes waterproof when mixed with acrylic paint. Acrolein elasticized paint has a high content of VOCs and only applies to certain situations.
RELATED: 6 Effective Waterproofing Products You Need to Try for Long-lasting Structures
3. Acrylic Paint
Most creative home designers prefer acrylic paints. These are available in both latex and non-latex forms. Traditional paint brushes and rollers can easily apply these paints. 
4. Masonry Paint
These paints are made from a blend of latex and ceramics. Masonry paint covers stones, concrete, hardy board, and cement. It's used for outdoor or exterior use. Masonry paints are easy to hose off and clean with soap and water, making it much easier to keep your home's exterior surfaces clean. Masonry coatings can last up to ten years if applied correctly.
Product Review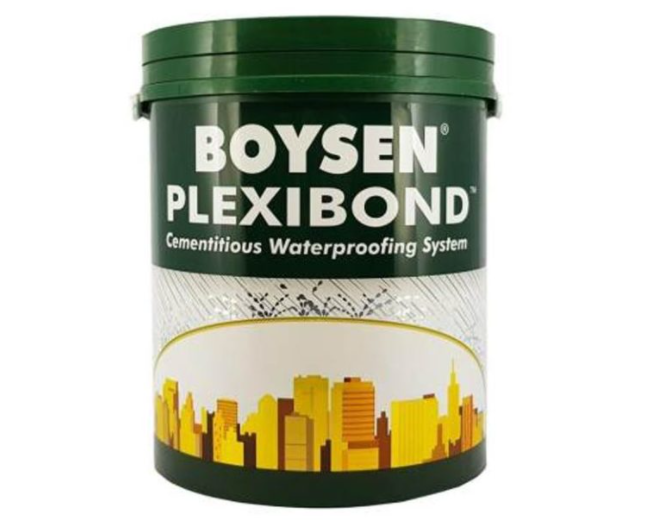 Plexibond isn't a stand-alone product. It needs to be mixed with Portland cement, can be used on roof decks and firewalls, and on the side of the wall where water pressure is developed. It should not be used on a previously painted surface.
RELATED: Waterproofing rooftops in 5 easy steps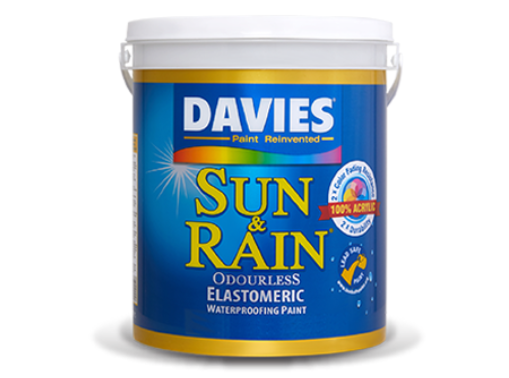 DAVIES  Sun & Rain is a self-priming and water-proofing Low Sheen Elastomeric Paint. Unlike other elastomeric paints, DAVIES Sun & Rain Odourless Elastomeric Paint uses 100% Acrylic Technology, resulting in superior UV and water protection and a more durable and appealing paint finish. Because of its high elasticity, it covers hairline cracks and is therefore suitable for both external and interior concrete walls.
3. Nippon Water Repellent Solution
Nippon Water Repellent Solution is a solvent-based primer based on silane/siloxane mixture. Nippon Water Repellent Solution is a silane/siloxane-based solvent-based primer. It also works as a high-quality primer for protecting exterior concrete and as an impregnating agent for masonry substrates. It can limit construction materials' capillary absorption without blocking their pores and capillaries. They have no effect on diffusion permeability. As a result, water vapour may escape from the masonry freely, allowing any damp to dry out.
RELATED: Shower waterproofing options: a complete guide
BOYSEN KNOxOUT with CristalACTiV Technology is an eco paint reacts with hazardous nitrogen oxides (NOx) produced by motor cars, factory solvents, and power plants using light and neutralizes them through a chemical process. NOx breaks down and gets converted into harmless substances carried away by the next rainfall.
5. AquaGuard Elastomeric Waterproofing Paint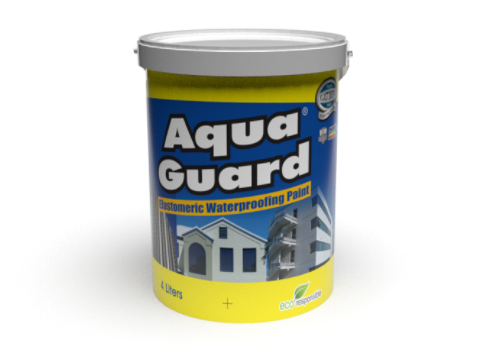 AquaGuard is a high-quality elastomeric paint with a flexible and ultra-durable covering that fills and plugs existing or growing cracks in your wall, creating a waterproof barrier to keep rain out. It ensures that your property's protection from all forms of tropical weather. Actual colors may differ significantly because each computer monitor has a varied color capacity, and that everyone interprets colors differently.
Remember that the best waterproof paint is the one that is chosen specifically for your needs.
Subscribe now to see more content like this in the future!
CITATIONS: