For a century-old company like Machuca Tiles, they are no stranger to major challenges. The company has been open for business since 1903, offering high-quality cement tiles for households, institutions, and even churches. Most of the tiles in the catalog span as far back as the original designs Jose Machuca y Romero, the founder, brought to Manila when he migrated.  The Pinoy Builders team got the opportunity to chat with 4th generation owner Jaime Machuca on how he and his family continue to grow their business.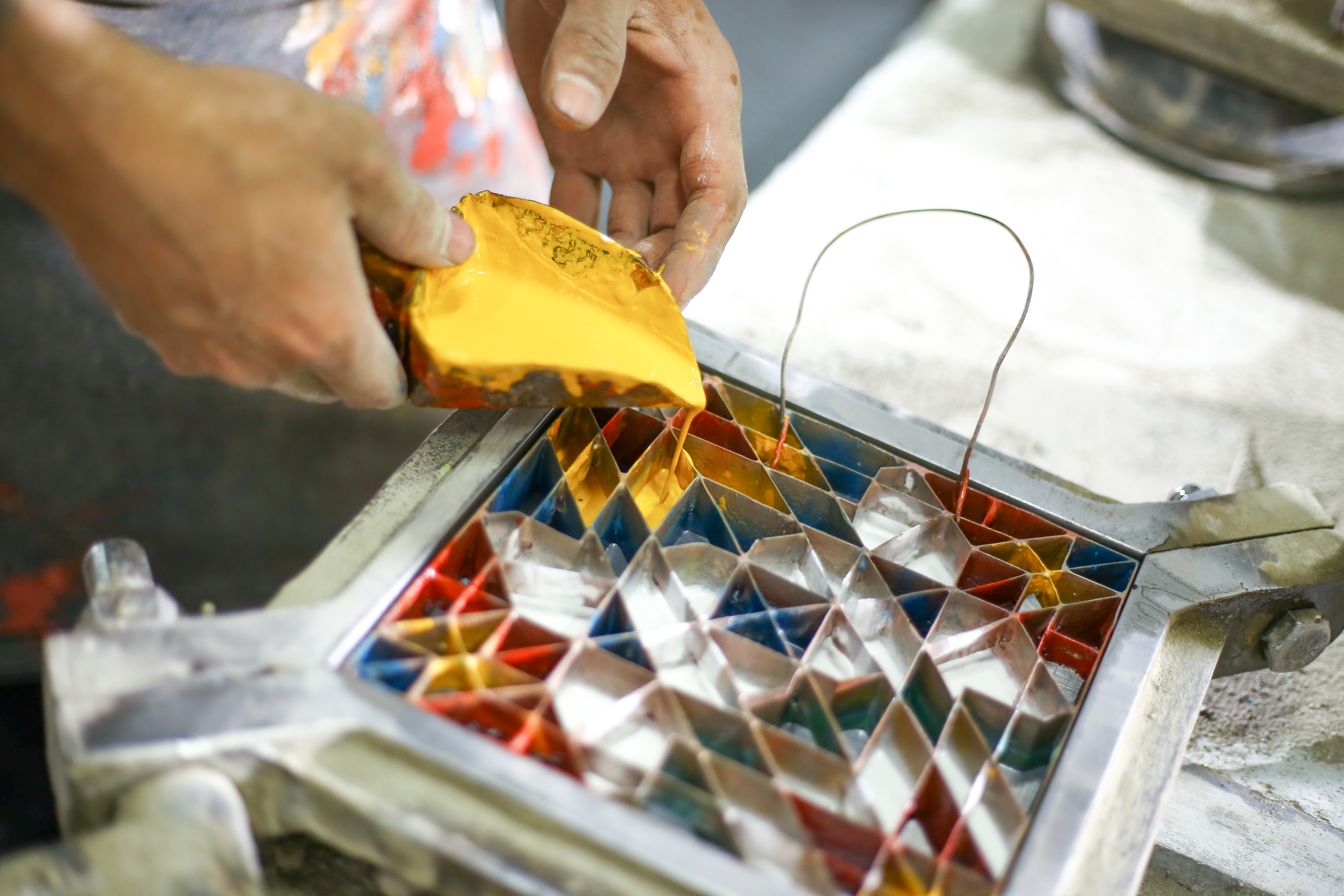 Photo Courtesy: Machuca Tiles
On upholding a legacy, 4 generations strong
"Actually, tatlo kami (there's three of us): it's me, my brother, and my mom. We handle different parts of the business", Jaime humbly pointed out. His brother Luis is an architect who handles the designs, his mother Elvira is in charge of production, and Jaime handles, sales, marketing, and quality control. 
Recounting how he got into the family business, the young heir claims that he was happy to be on board even though it wasn't originally part of his plans. "While I didn't plan on working in the company and didn't realize I would be working here for this many years, I'm very grateful for the opportunity that opened up for me."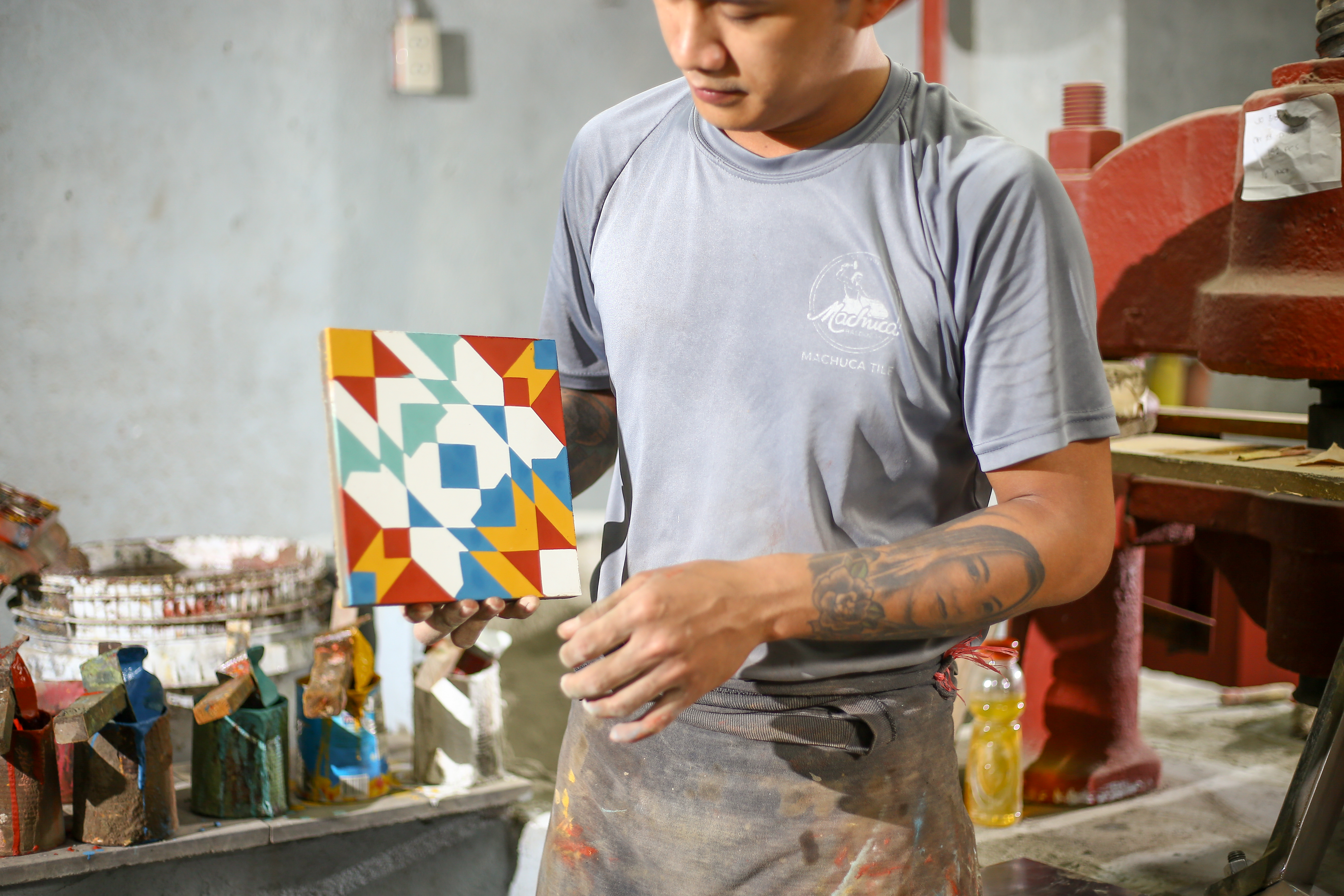 Photo Courtesy: Machuca Tiles
Managing a business is one thing; the ropes of a family business are another. The Machuca family prides itself on being able to maintain professionalism at work and honoring boundaries set between work and home. "We're very respectful to each other. When it's work hours, that's when we take it seriously. Sometimes at home, a few business questions pop up but they're always welcome. At the end of the day, what we want to do is to support each other to improve the business. If anyone felt uncomfortable, we wouldn't discuss it outside work hours."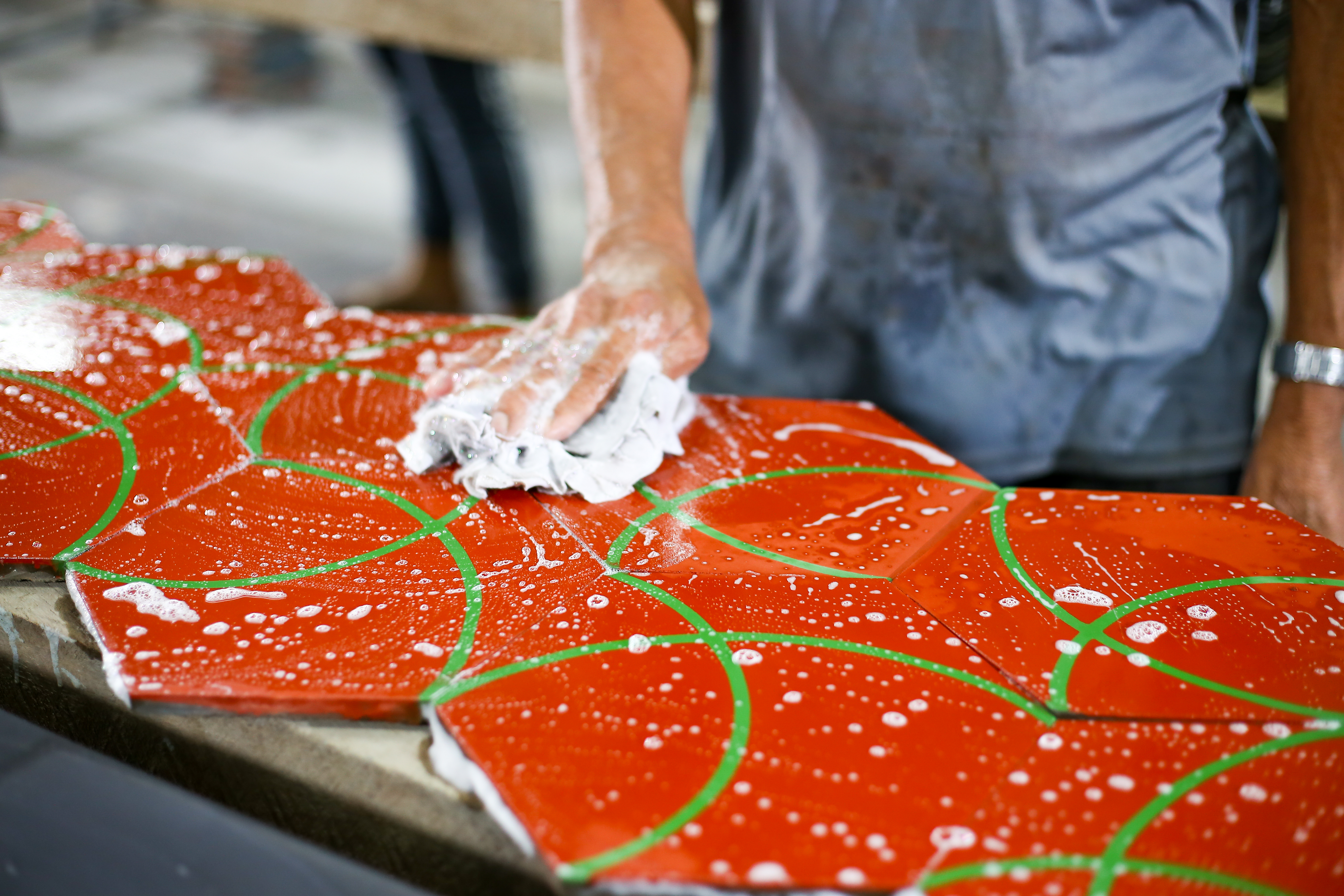 Photo Courtesy: Machuca Tiles
Surviving the Covid-19 Pandemic
"The Pandemic and the lockdowns affected the majority of non-essential businesses, including our own. A big challenge for us was the inability of the clients to check the tile designs in the showroom. Seeing it up-close makes a huge difference because you can only really see the quality of the tiles in person. It's still a problem we face today", he cited. Most of the challenges involved having a steady stream of supply for production. On top of that, the demand dropped in the first few months up until restrictions started to ease up. 
Photo Courtesy: Machuca Tiles
In adapting to the current challenges, the company took to revamping its virtual setup. "We pivoted heavily in online services. We redid and improved our website while simultaneously increasing the general quality of our digital presence. Social media has been a great tool for us for many years, but it's become even more important now. I believe that growing our online presence through our website and social media, the hard work of our employees, and the support of our long-time clients have kept us afloat." Apart from this, the young entrepreneur mentioned that they took this time to greatly increase the quality of their products.
"The other challenge we had was not having our staff in the office. All our sales staff had to work from home, but I'm happy to say that everyone was able to adjust. It took a few weeks, but we were able to quickly pick up where we left off", he added.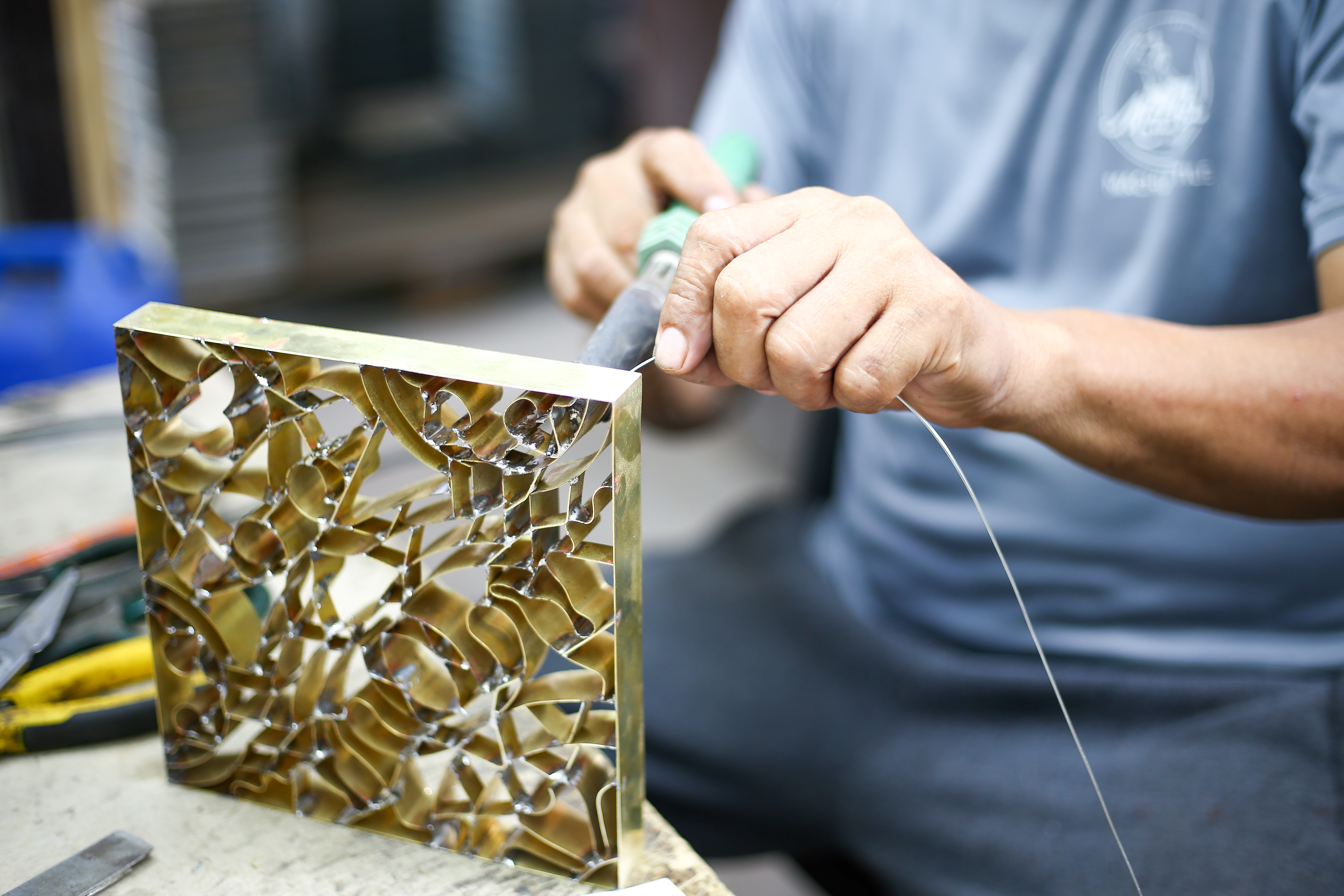 Photo Courtesy: Machuca Tiles
Keeping tradition alive
When asked whether he felt pressure being the 4th generation owner, he responded with gratitude. "I don't feel any pressure. In fact, I feel very proud and honored to continue the business that's been so well-managed by everyone before me. It's not an easy feat for this company to have been kept intact over the decades. I feel a great sense of determination to uphold the company and to drive the business forward" he said, adding that there is only the realization of the business's rich history and the hopes of keeping it intact for future generations.
The business also found an opportunity in the increase of home improvement projects with people staying at home. "Ever since the lockdowns, everyone has been able to spend more time at home. Now, people want to make renovations because they want more quality time with their loved ones."
Even with cheaper alternatives in the market, the company takes pride in being the popular choice when it comes to being a provider of local, handmade tiles with quality as the top priority. "Our products are known to last for decades– we even have projects that date to the early 1900s, and they're still there! A lot of old churches, museums, and ancestral houses still have our tiles." From bringing spaces to life with their colorful tiles to customization, up to the history they share with their clients. Jaime also noted the heirloom appeal of the times, having generations of customers supporting their brand as their elders have.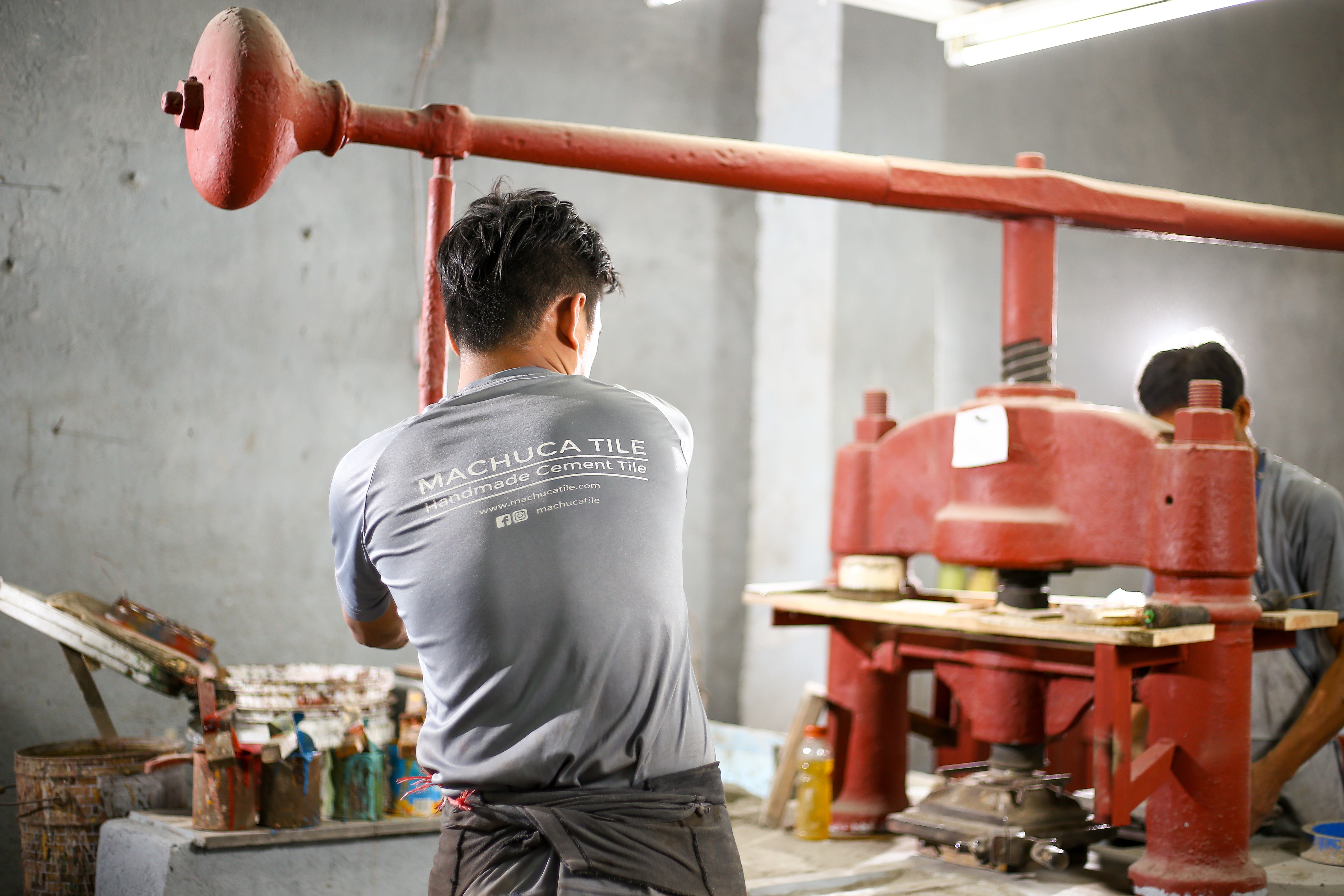 Photo Courtesy: Machuca Tiles
Looking ahead
For entrepreneurs who find themselves in a similar situation, the 4th generation owner encourages openness to growth. "Be open and be willing to learn. Aside from that, respecting each other's boundaries is also good advice. It's important to know where work ends and where family begins." 
"Staying still or losing the desire to improve is a bad mentality to have in any industry. We must constantly work on improving ourselves and our company, as that increases the likelihood of our business surviving. After all, one of the goals of a business is to sustain ourselves and our employees; we can only do that if we love to improve." 
He was also quick to claim that the vision for Machuca Tiles is shared with his brother and his mother. "Many people rely on our company to do well. Making sure that the company has enough to provide for our employees is our utmost priority, especially at this time. In terms of growth, we have many things planned. We plan on increasing our tile quality further, growing our product line, and overall improving the customer experience so that we can grow."