Some of us want to design a house that is simple, realistic, and practical. Some have a cost-friendly budget for a home. Some want the minimalist feel of a tiny place. Whatever our reasons are, knowing the house design of a tiny floor plan is beneficial to all of us because all great designs will always start with a plan.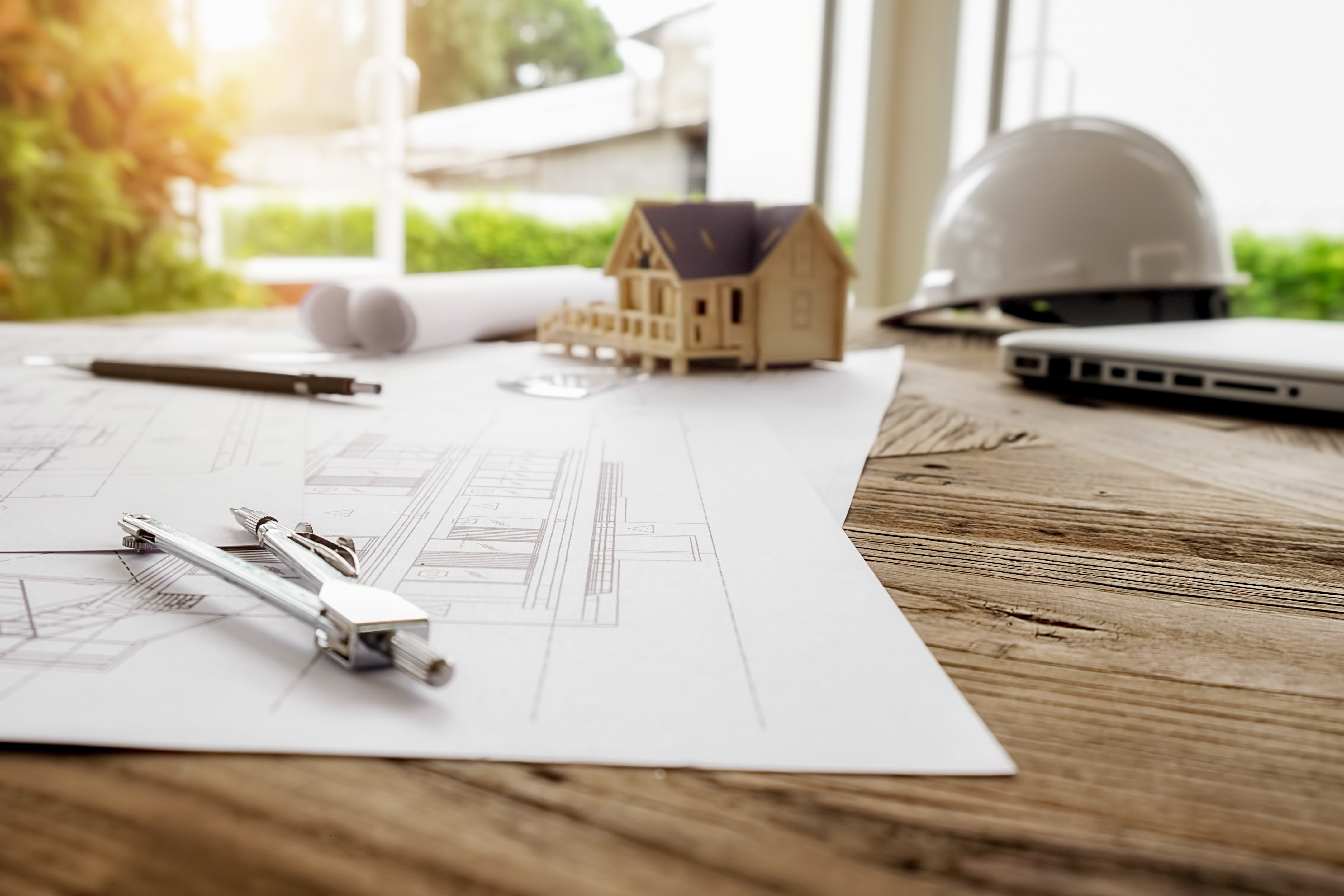 What is a tiny house floor plan?
A tiny house floor plan is a small house design that is under 100 square meters. They are easier to take care of and are more cost-friendly than huge house designs. They are not for everyone. But some people are forced to be conscious of costs and their nature to minimalize comes out. Quality over quantity becomes the priority.
A lot of tiny floor plans have open spaces and living rooms. They are bigger than small square areas. They can be a cost-efficient new house, relaxing vacation place, and a small guest home under 50sqm.
If you're environmentally conscious, you get to downgrade and decrease your carbon footprint on Earth with a tiny house floor plan.  
How do I create a tiny house floor plan?
Here are major and helpful points to consider when drawing a tiny house floor plan:
1. Use a graph paper
While all great works start with random sketches, scaling your drawings allows you to be aware of the element size and relationships of the things you are drawing. The paper's grid should not be too dense. You can print your graph paper. Use any writing tool like pencil, pen, or magic marker to draw your simple house design.
If you're the old-fashioned type of person, you can always use architectural drawing software. AutoCAD is a professional software used by skilled designers. Other software programs vary from free to costly. There is also SketchUp, a 3D program where you can model the sketches of your modern house design. Along with the floor plan, you get to design the three-dimensional areas of the floor in your tiny house. Tutorials are on the internet in terms of how to use them.
2. Be familiar with the windows
You should be careful in drawing your windows on the floor plan. Look for manufacturers of windows for the different sizes and kinds of windows. The lengths and widths of windows are diverse. You should specify if your windows swing or not.
3. Be familiar with your doors
The sizes of doors in houses vary. You should consider if your largest piece of furniture will fit through your door. The door should also have its swing on the floor plan. It should not hit other furniture, fixtures, or doors. If your place is too tight, use a pocket door.
4. Bathroom design is important
The bathroom must also be meticulously drawn. Make sure the bathroom adheres to building standards. There should be 15″ or more from the sidewall to the toilet, 30″ between walls, and 21″ space in front of the toilet.   
5. Kitchen measurement
The kitchen should be measured well. At least 36″ of space should be given in front of cabinets, and 42-49″ for more comfort. Widths of cabinets are in 3″ differences (1′-3″, 1-6″, 9″, 12″, and more). Base cabinets of kitchen are 24″ in-depth, with a 25-1/2″ deep counter.
6. Wall thickness
Wall thicknesses must never be forgotten. If you disregard them, they add up. Have an educated guess on how thick your walls will be. 2×4 stud wall with 1/2 drywall on both sides is 4-1/2 thick.
7. Furniture
Have an inventory of your furniture. They take up the most space. Use a measuring device to measure your furniture while you are sitting on them. It's good to research about standard sizes of furniture and house dimensions.
8. Plumbing walls
Plumbing walls must have a vertical vent pipe where a plumber can reach it using their tools. The plumbing section should be at least 2×4, if not 2×6, and it's good if it's an interior wall.
9. Solar design
If you're environmentally friendly, have passive solar design incorporated in your drawing. It's all about window placement and orientation for a successful passive solar prototype.
10. Sheathing walls
There should be sheathing walls on the floor plan so that your house, would not collapse due to wind and potential earthquakes. Don't put too many doors and windows that may decrease the sheathing section. Put windows and doors away from the exterior, for greater durability (24″ is ideal).
11. Window direction.
Photo Courtesy: Pexels
Decide which direction the windows must face. Natural lighting is essential. It is important to figure out if windows are west-, east, or south-facing because it will affect the overall look of the room, and how the wall colors will show with sunlight. Use a compass for orientation.
12. Read and simplify
Lastly, read interior design books about small houses so that you will be inspired in drawing your tiny house floor plan. The keyword is "simplify!" With material choices and attractive vertical variations with ceilings and windows, the possibilities are endless. A simple plan is more convenient to create and less cluttered.
CITATIONS:
Tiny House Plans, Floor Plan Designs & Blueprints. (n.d.). House Plans. Retrieved September 21, 2021, from https://www.houseplans.com/collection/tiny-house-plans

Baudoin, V. (2013, February 20). How to Draw a Tiny House Floor Plan. Tiny House Talk. https://tinyhousetalk.com/how-to-draw-a-tiny-house-floor-plan/

Floor Plan Guide: How to Draw Your Own Floor Plan. (2020, December 8). MasterClass. https://www.masterclass.com/articles/floor-plan-guide-how-to-draw-your-own-floor-plan#what-is-the-purpose-of-a-floor-plan