The Department of Public Works and Highways (DPWH) continues to take actions and build more roads and bridges to decongest Metro Manila's traffic problem despite the ongoing global pandemic. Just weeks after the inauguration of now-partially opened BGC-Ortigas Bridge, the DPWH announces that another Metro Manila bridge – the Estrella-Pantaleon Bridge, is set to open this July.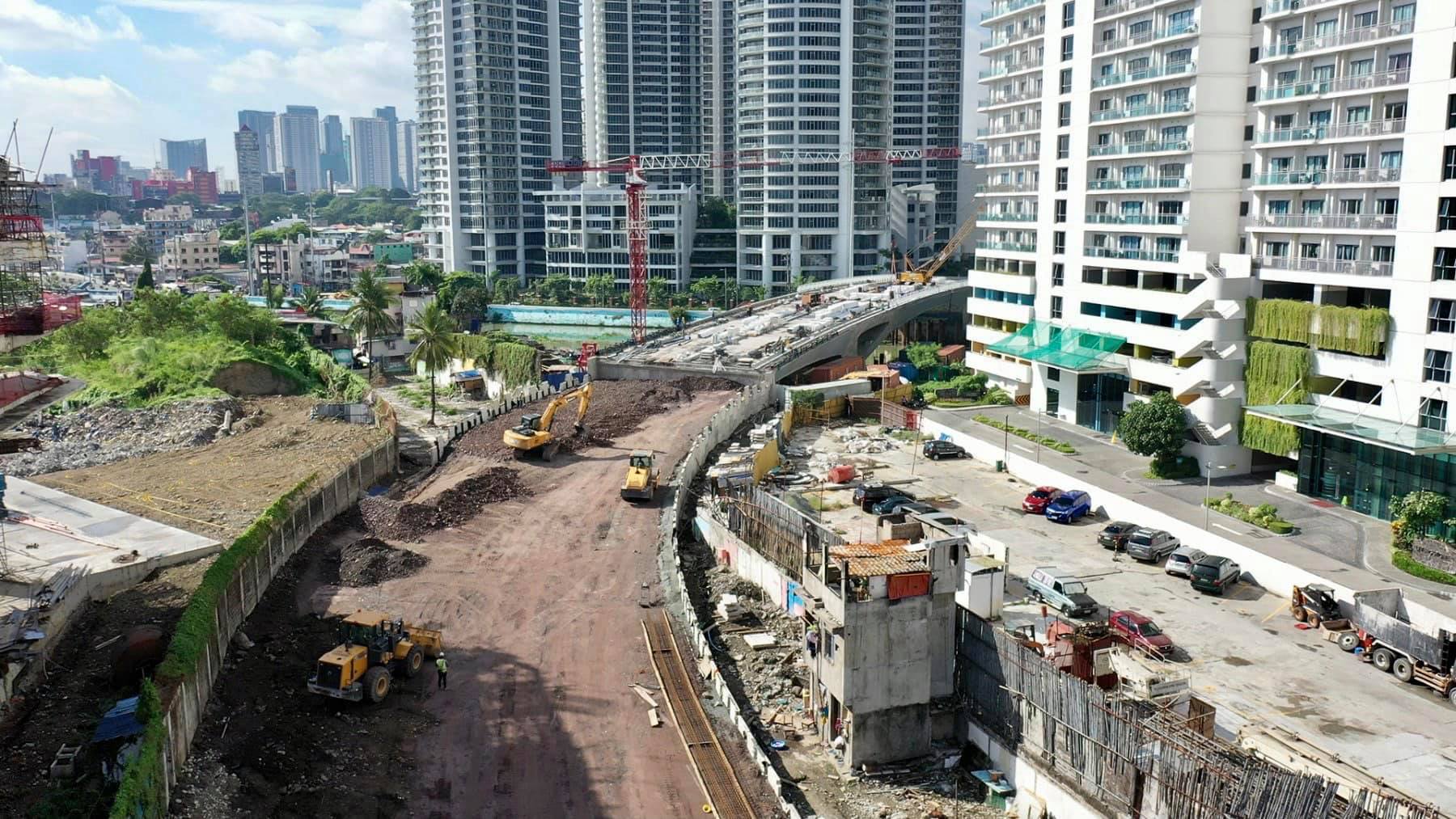 Public Works and Highways Secretary Mark A. Villar said that the Estrella-Pantaleon Bridge is now entering its final phase of construction and is now 93 percent complete. The DPWH is set to focus on completing approach road of the bridge and other miscellaneous works. Secretary Villar also added that only few activities are left before the new bridge opens to traffic, and the goal to opening it this month will most likely be reached. Other activities that need to be done to meet the target completion date include asphalt overlay, installation of lane markings, protective barrier and railings, pipes for the storm water drainage structure, and lightings.
Costing P1.46-billion for this project, the bridge is a 506.46-meter pre-stressed concrete rigid frame bridge with four-lane road structure, connecting Estrella Street in Makati to Barangka Drive in Mandaluyong. This project also replaced the temporary two-lane box truss bridge made of modular steel components dismantle last 2019. Imagine how many motorists can the bridge accommodate daily and provide easy access between the area?
The bridge is expected to accommodate about 50,000 vehicles per day once it is complete. This will also reduce the travel time between Makati and Mandaluyong to just 12 minutes.
In a statement, Secretary Villar also expressed his gratitude to the motorists, the stakeholders which were affected in the project area, and the local government units for their continued patience and support to the Build, Build, Build projects of the Duterte administration to decongest the EDSA traffic.
Looking forward for the 12-minute ride between Makati and Mandaluyong? Share us your thoughts!
CITATIONS:
Estrella-Pantaleon Bridge Nears Completion. (2021, June 21). Department of Public Works and Highways. https://www.dpwh.gov.ph/dpwh/news/22731