"New year, new-whatever" might be worn out, yet it will always be a top-tier reference. In an age where communication is expressed oddly, color schemes are an effective way to convey mood. Every upcoming year, trends and vibes shifts are introduced hence the "color of the year announcement". It's safe to say we're all in on the color trend for interior, exterior, and product design for 2023. This is not a forecast, but a mandatory thought: what colors should be worn, and what colors are you going to for home design? And let's not forget the era you are trying to go for next year. Learn everything you need to know about interior and exterior color design for the year 2023 – from trendy new colors to traditional favorites.
Color trends are a dramatic way to express and attract attention mainly in interior and exterior design. The color trends for 2023 in interior and outdoor design are dramatic, varying from calm, refined, to futuristic, and bold. However, due to the current state of the world where crises are present, no wonder why folks go for minimal and dark color schemes, again, to express angst that is why colors are important in any way, may it be in the interior or exterior. Colors tell a story. They can evoke emotion, raise questions and make an overall design more memorable. Exploring the right color palette for your space enables you to create a comfortable and warm atmosphere, inspired by your personality and creative ideas. The feeling of warmth, comfort, and nostalgia that colors evoke is felt immediately when returning to space (which is the best feature of your house: the specific feel of home) after it has been repainted. Nevertheless, we will never know what the future will bring, but we are predicting color trends for interior and exterior design that you can incorporate right now to help create the most beautiful homes.
The goal of the 2023 color trends is to design a cozy home.  Each color in the collection, which ranges from traditional neutrals to earth tones to vintage-inspired hues, has the power to invade a space like a cozy hug. So warm!
Top 6 Colors for 2023 in Interior and Exterior Design 
Viva Magenta 
To start out the color trends, let us begin with the official Color of the Year as of Pantone, Viva Magenta—a dauntless in nature, vibrant hue, and energetic tone. Magenta is from a red family that includes subtle notes of purple and hot pink that binds in the spectrum of light to earth tone palette. It also complements various color schemes such as luxury, nature, and beauty.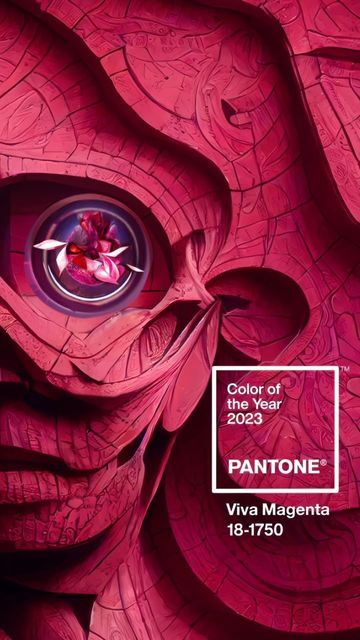 Though stemmed from the red family which evoked strong emotions and might remind us of doom and gloom, many look to the brightness in the color. The color stimulates a rebellious spirit through the feeling of limitless expression, experimentation, and adventure. Magenta also brings the vibrant spirit that we all crave in the upcoming year. In your home, Viva Magenta is intended to make a strong statement. This color will likely be dominant, which is great for expressing yourself through decorative things. However, you can also be more daring and use it in furniture or as a statement wall.
Midtone Greens 
The next color included in the color trends for 2023 is Midtone greens—the go-to neutral, nature-calling, and warm yet sophisticated tone. Green tones are mostly included in some industries' own creation of color palettes for the year 2023. Benjamin Moore came up with the eight-colored palette to compliment their Color of the Year which was all chosen for distinct presence and personality. Benjamin Moore included Savannah Green and North Sea Green. On the other hand, the Serene Presence palette included soft, muted pastels, and healing green tones such as Dusk Green and Varluft. While the Naturally Grounded palette focuses on earthy life that consists of warm earth colors such as Natural Green and Urtehage.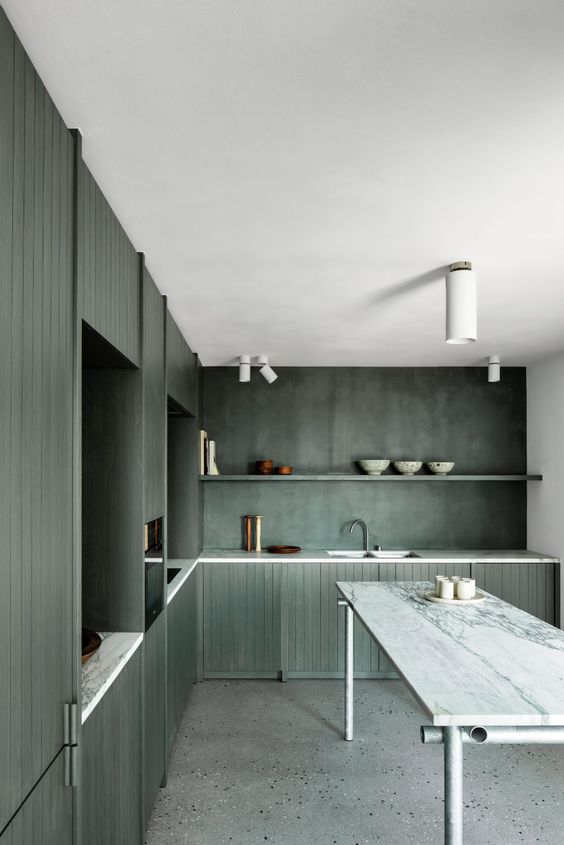 The particular thing about this spectrum is that it is designed for minimalism and simplicity yet it gives a little dose of intimidating aura and soft comforting energy. Green is naturally calming hence this energy help brings the energy down from chaotic and busy life. Midtone Greens can be expected for a wall color as it creates space that is playful and sophisticated all at once. 
Warm Yellow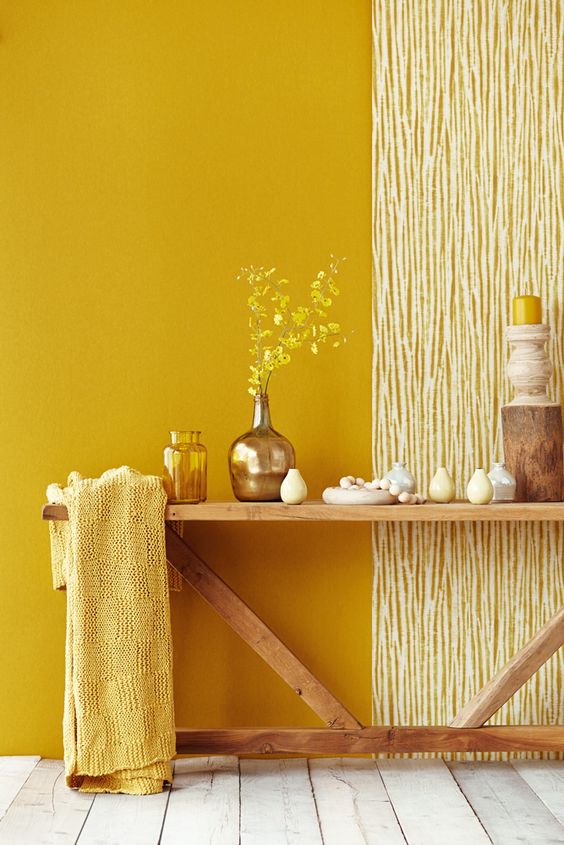 Warm yellow is one of the undersaturated earth tones. Yellow alone is naturally bright and optimistic which evokes a cheerful vibe. It comes in many color shades, however, gentle or warm tones are set for harmony which is popping up more frequently in homes across the world. These rich, deep colors give a space a cozy, slightly earthy tone. Warm yellows are also versatile. It brings color and warmth to modern design. And because it is a color that has been used in homes for ages, it complements the antique ambiance of historic homes.
Bold Reds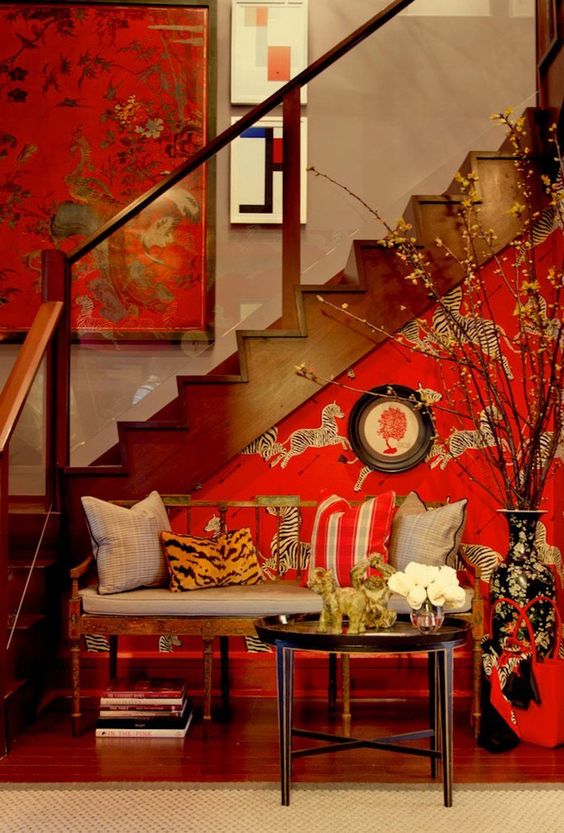 Reds are making a special comeback in the palette. Red lie-low to the spectrum ever since warm and earthy tones caught the scene, especially in home designs, however, pop colors soar in popularity due to the ability to take people out of their comfort zone and be more expressive. Reds are innate to evoke strong emotions yet it is still vivid, energizing, and have the power to lift the spirit.
Beige-Blush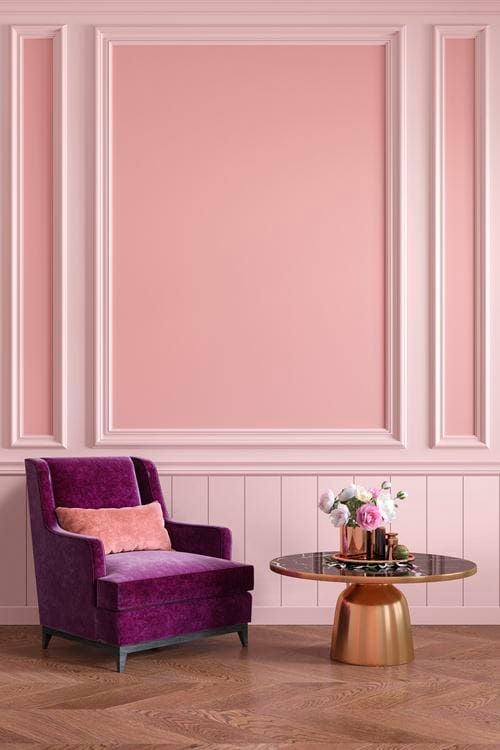 In terms of a mid-neutral tone, Redend Point is the answer. It is a combination of soft and soulful colors. Sherwin-Williams has chosen Redend Point as their Color of 2023 which is also included in the Color Forecast 2023: Terra, which consists of 40 different colors. Redend Point is a naturally warm blush beige shade with a combination of cooler color tones. Originally, beige is one of the earthy tones as it resembles warm brown, while blush resembles mauve pink vibes that are both somehow in the same spectrum of light and nude accent. The color is noted as being neither  light nor dark, gloomy nor sweet. As a result, it makes for the ideal mid-tone neutral color for a home. A basic, calming, and fascinating color called Redend Point creates a sense of connection with the world. This mauve pink shade can be used as a warm neutral base for a space or you can combine it with cool shades to create a warm color accent to your decor. 
Vining Ivy
Lastly, the Vining Ivy. It was chosen by PPG and Glidden Paint as their Color of the Year, 2023. Vining Ivy is a versatile shade of teal that merged strong blue with sophisticated green to create a jewel-toned hue. Because the color's blue conveys emotions of calmness and its emerald inspires feelings of balance, it can be used to create calming atmospheres in rooms. These two undertones work together to produce an incredibly rich, incredibly fashionable-trendy color. Vining Ivy embodies serenity and little moments hence the perfect vibe for the shade. The green tone is naturally relaxing, while the blue tone gives cooling emotions hence the birth of teal green's energizing yet grounding effect which literally works in any space.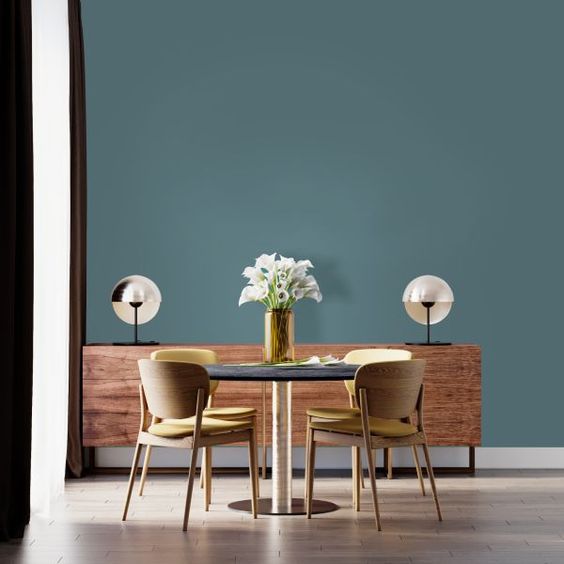 It's funny how we use color to express and evoke our meaning, it may sound dramatic, but, it is also human nature to relief, have time to escape, and move out of our comfort zone, and it is totally fine. Just in time for resolutions, it is better to express your new self with the freedom to choose what color will you give your space this upcoming year. This year's collection draws inspiration from nature and is all about discovering new comfort, enjoying a carefree lifestyle, and finding joy. 
Don't let anyone change your way of expressing emotions through colors. Are you thinking of giving your room a makeover? Or maybe changing your hair? Or wardrobe? Either way, as long as it makes you happy, go for it. Do it now with these 2023 Color of the Year Trends!