Christmas is a holiday that's well-celebrated in the Philippines. From grand Christmas displays to illuminating light shows, there's much to see in the country – especially in Metro Manila – during the most wonderful time of the year. Many landmarks, malls, parks, and other public spaces decked out in beautiful light displays and fixtures to celebrate Christmas.
While many of the popular Christmas celebrations, like the Giant Lantern festival outside Metro Manila, the capital still has a lot to offer for Christmas attractions around the Metro.
Get into the holiday spirit with some of Metro Manila's buildings and landmarks that celebrate the Christmas season with dazzling lights and ornate decorations!
5 Famous Destinations in Metro Manila and Their Christmas Decorations
Metro Manila doesn't have a shortage of famous buildings and landmarks showcasing Christmas decorations. Some of these spaces and buildings are even known for their grand annual holiday decorations.
As the pandemic restrictions ease up, more people can now go out to see these decorations and marvel at them for themselves.
Meralco Liwanag Park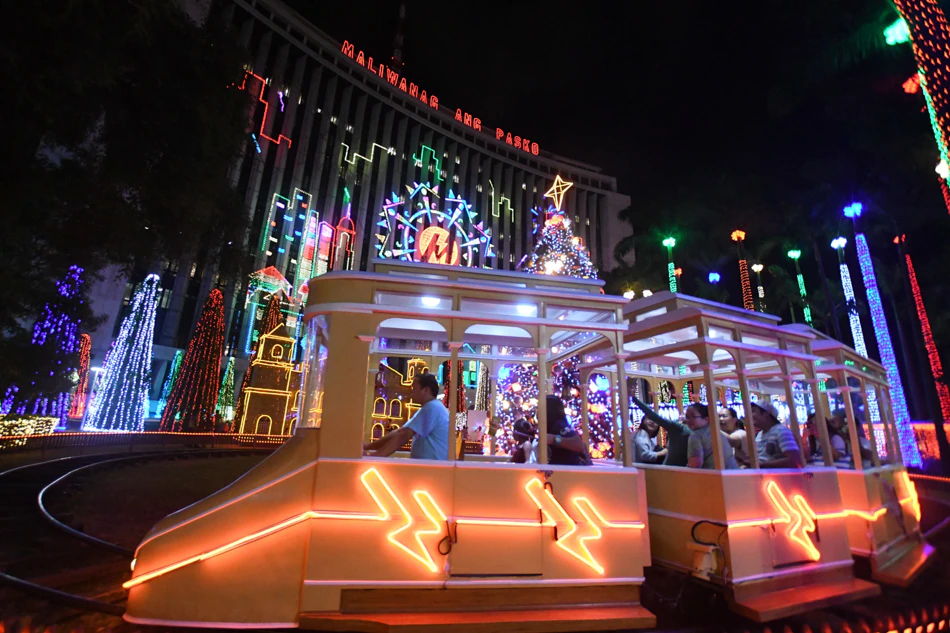 Meralco is best known as the country's principal electricity provider, and their Christmas decorations are definitely something to marvel at. Known as Meralco Liwanag Park, there are about 100,000 Christmas lights and lanterns that illuminate the area. Liwanag Park usually features a small Christmas village and a larger-than-life belen. As of writing, Liwanag Park is yet to be open to the public, but you can still marvel at the sight from outside of the Meralco Headquarters in Ortigas.
Rizal Park & The Manila City Hall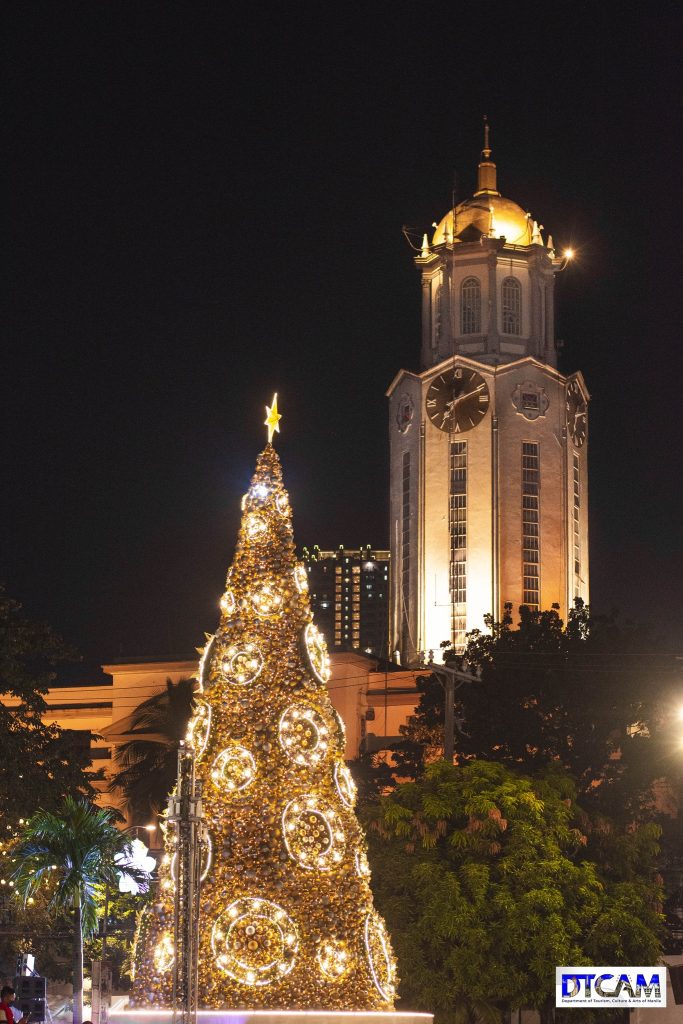 Rizal Park is one of the most famous landmarks in Metro Manila. Local and foreign tourists flock to the famous park to pay their respects to the country's National Hero and to have a fun-filled day of frolicking in the garden and just taking in the sights that it offers. This year, Rizal Park houses a giant gold and silver Christmas Tree, specifically choosing the color scheme to symbolize hope. The giant tree, as well as the belen, and parols along the Manila City Hall and surrounding landmarks (incl. the National Museum and Post Office) were lit up in a ceremony led by Mayor Honey Lacuna last November 15.
Ayala Triangle Gardens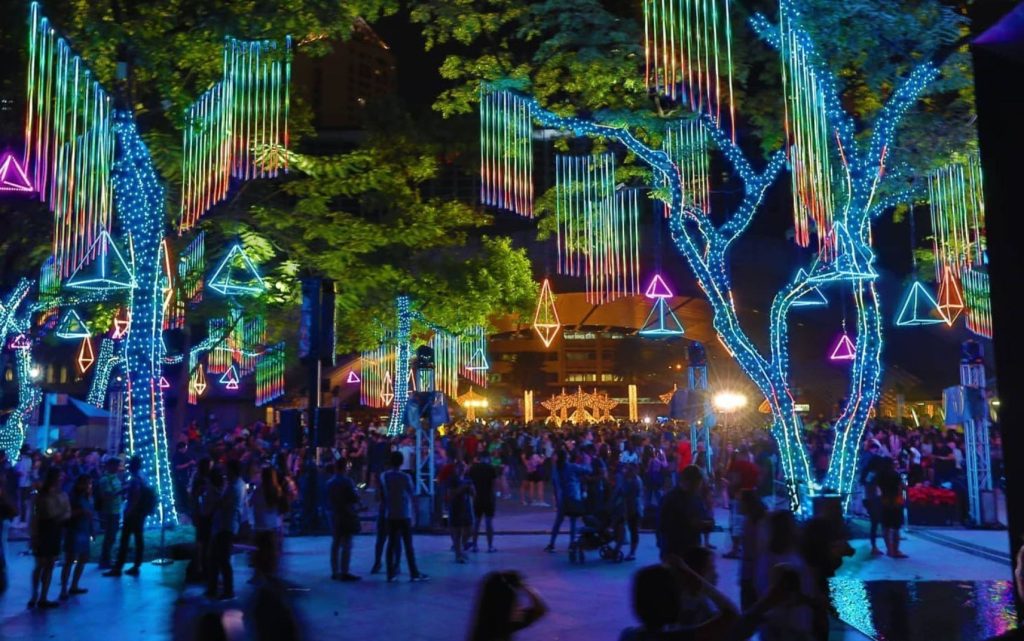 The Ayala Triangle Gardens is best known for its annual dancing lights display. This year, the Festival of Lights returns to wow crowds with a 360-degree animated video accompanied by laser lights, holograms, and dancing lights while playing holiday medleys that will surely make you feel the Christmas spirit. Catch the light show daily from 6PM to 10PM, until January 8, 2023.
Policarpio Street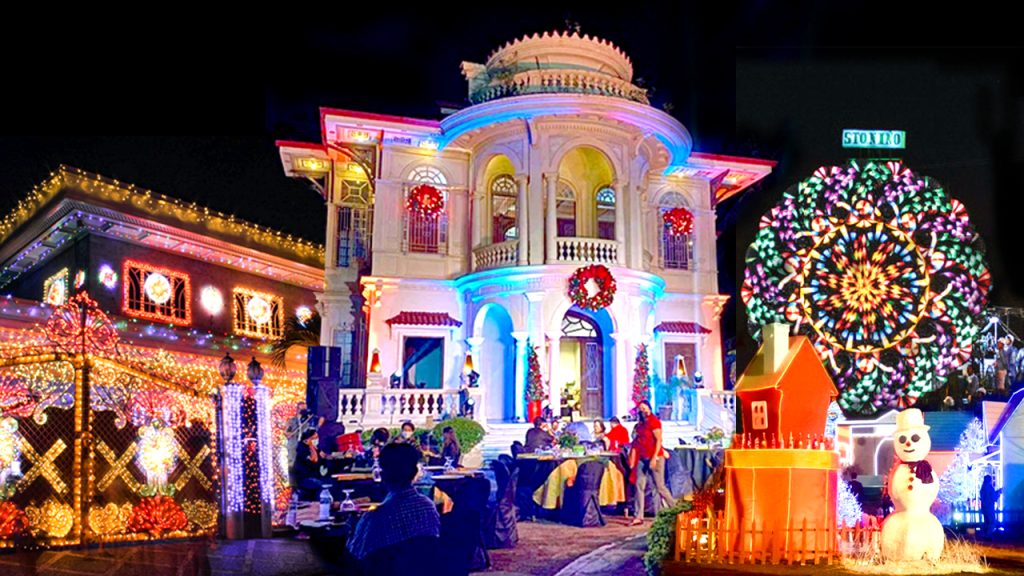 Nestled in the streets of Mandaluyong City, the Christmas Village of Policarpio Street houses some of the most beautiful Christmas displays in the Metro. With large houses decked in lights and decorations, it's definitely a place to visit. The area is also holds the House of Light and House of Santa Claus, home to the largest collection of Santa Clauses in Metro Manila. You'll find life-sized Nativity scenes and other holiday staples like parols and snowmen in this street. But remember to be courteous and avoid to make noise as this area is a residential area; visitors are encouraged to be on their best behavior.
Araneta City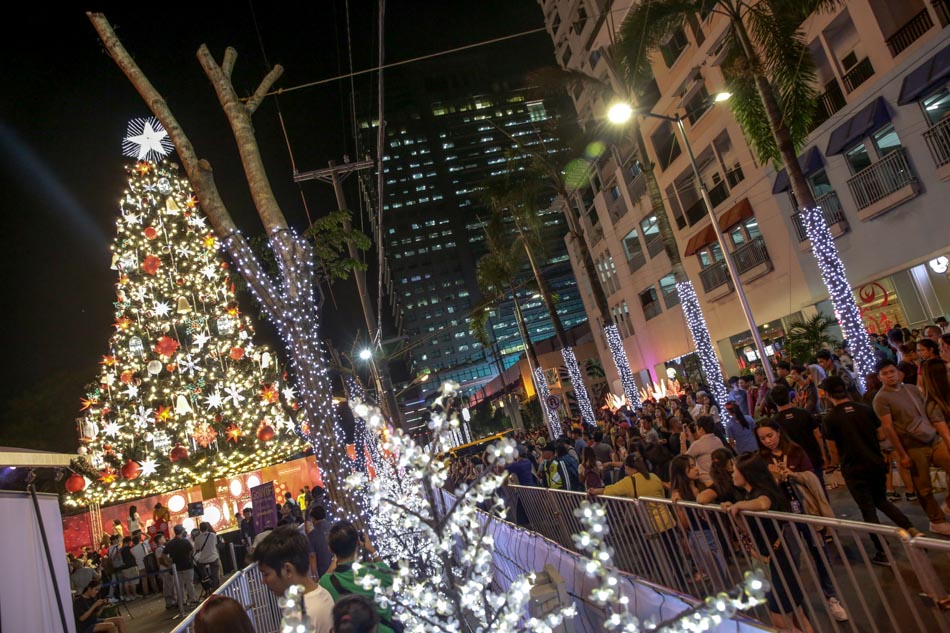 Araneta City is one of the most known shopping districts and landmarks in the Metro, boasting great eats and its show-stopping Christmas displays. Araneta City brings back its signature Fiesta Carnival at Times Square and more, featuring a giant Christmas Tree and the story of the Nativity that you can watch on their Christmas on Display. While you can visit the giant Christmas Tree of the day, Christmas on Display runs from 6PM to 10PM, Sunday to Thursday. The Fiesta Carnival is open daily from 2PM to 11PM.
These are just five of the many landmarks and destinations in Metro Manila where you can find larger than life Christmas decorations. Metro Manila is one of the best places to explore during the season as you'll never know what you'll find in terms of holiday attractions and decorations. Some landmarks in the Metro even boast moving attractions and interactive displays that people of all ages will surely enjoy.
Want to see more content like this in the future? Subscribe to Pinoy Builders for FREE today and stay in the loop for the latest news and updates on the Philippine construction industry.
Sources:
Asia, T. B. (2022, October 6). New Christmas Attractions to Visit in the PH this 2022. The Beat Manila. https://thebeat.asia/manila/nomads/explore/looking-for-the-best-christmas-pasyalan-new-attractions-in-the-philippines-open-this-2022
15 CHRISTMAS DESTINATIONS IN & NEAR MANILA to visit this Yuletide Season 2022. (n.d.). Pinoyadventurista.com. https://www.pinoyadventurista.com/2018/12/christmas-destinations-near-manila.html
♥ Metro Manila | 10 Most Spectacular Christmas Displays in and Around Metro Manila for 2022. (n.d.). I Heart PH. https://www.iheartph.com/christmas-displays-metro-manila.html
Here's a Quick Guide to Metro Manila's Christmas Attractions | PH Travel Express. (2014, November 16). PH Travel Express. https://www.phtravelexpress.com/heres-a-quick-way-to-metro-manilas-christmas-attractions/
Yap, A. L. (2022, November 16). Walang Probinsya? 8 Places and Activities in Metro Manila to Experience the Holiday Spirit. Tripzilla Philippines. https://www.tripzilla.ph/christmas-in-manila-things-to-do/38661/