When the Pandemic started, most of us had no choice but to stay at home due to the imposed lockdowns. To cope with boredom and the new-found amount of free time, people turned to a variety of leisure activities.
Enter: home gardening.
The popularity of plant adoption bloomed (pun intended) in a matter of days. People flocked to online marketplaces to purchase houseplants and flora galore. This act of self-care that has a healing effect, such that it was one of the many things that helped people stay sane in the midst of the coronavirus pandemic.
Now that Metro Manila is, again, placed under enhanced community quarantine (ECQ), and the rest of the country is advised to lessen outdoor movement as much as possible, many "plant-parents" can have more time and dedication for their gardening.
The increase in demands for houseplants gave rise to social media hype from viral content. Remember when Jinkee Pacquiao flexed a plant collectible to end all plant collectibles? Of course, we do! Let's not forget the plant exhibit held at Resorts World Manila, who's currently holding another one up to August 8.
Some factors that affect houseplants' pricing is their rarity, tuniqueness, and demand.
Most expensive house plants in the Philippines
Now, ready your houseplant bucket list and unleash your inner plantita, or if you're already one, level up your gardening! Here are the top 10 most expensive house plants that you can buy to fill-in you home sweet home!
1. Variegated Monstera Deliciosa
Price: P1000 to P500,000
This is easily one of the most popular and expensive plants of 2020. We can spot this plant often in home décor magazines as its stunning foliage stands out.
Why exactly is it so pricey, aside from being such a beauty? Its slow propagation rate makes it even harder to covet by even the most committed plant-lovers!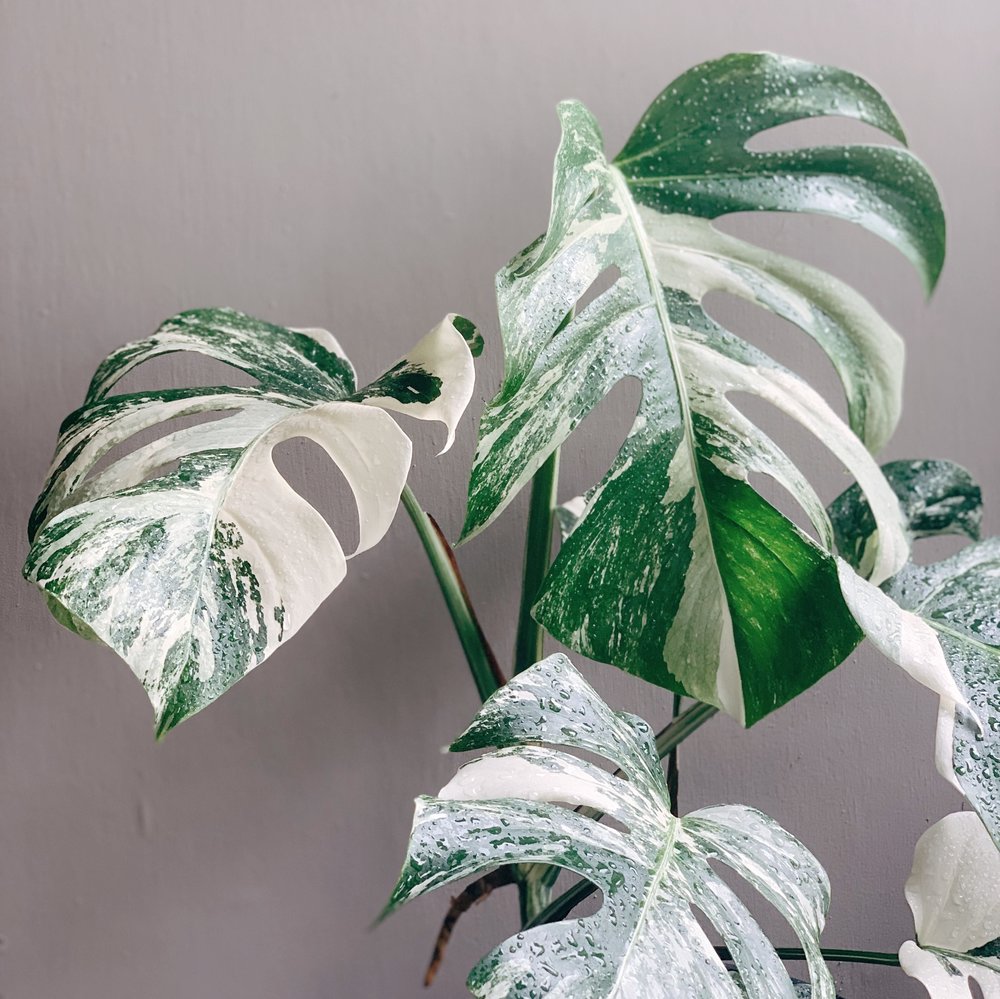 2. Alocasia Azlanii
Price: P2,000 to P15,000
This could be the plant version or art. It is a rare Malaysian plant that has shimmering leaves in shades of pink to purple that anyone would want to get their hands on. Plus, it's so aesthetic!
Photo Courtesy: My Home Nature
3. Anthurium Clarinervium
Price: P10, 000
#TeamPuti, anyone? A pot of Anthurium Clarinervium will fit right in your home because of its whitish veins. Just avoid overwatering it and do not place it under direct sunlight.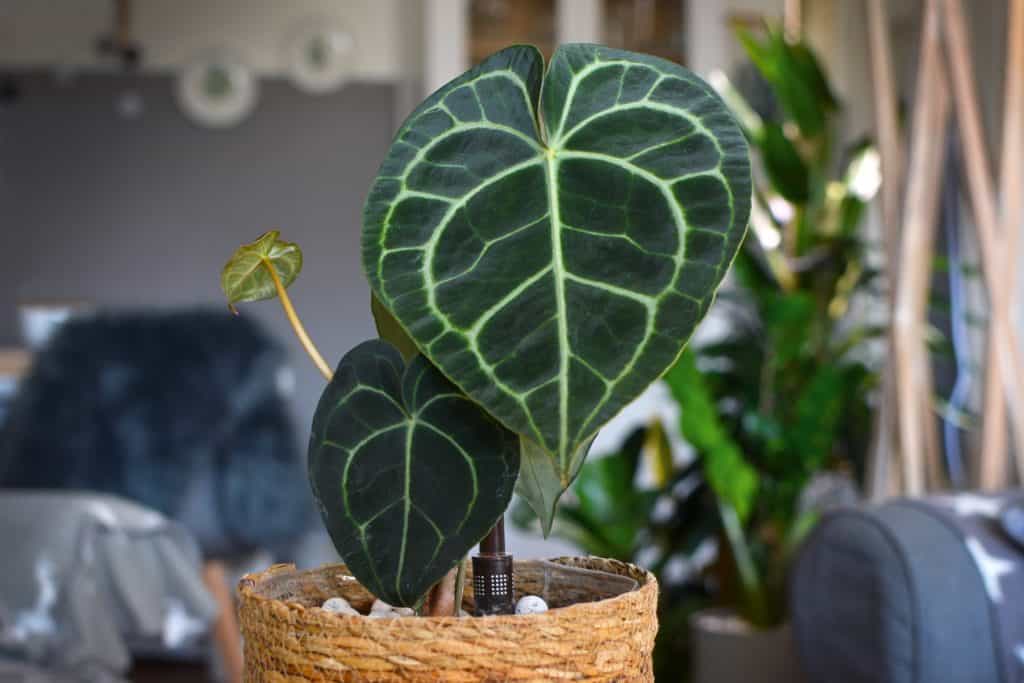 Photo Courtesy: Indoor Home Garden
4. Monstera Peru
Price: 11,000
Monstera Peru is considered as a rare houseplant. It is fast-growing with gloriously wrinkled shimmering leaves that are textured and firm.. Some plant parents keep it in the bathroom because it appreciates humid areas. To keep the leaves healthy, you can wipe it with a damp cloth or lightly mist.
Photo Courtesy: bybrittanygoldwyn.com
5. Philodendron Lisa
Price: P15, 000
This plant is best for an area with medium light to bright indirect light, but it must not be put under the sun to avoid the browning of leaves. Don't forget to keep the soil and roots wet.
Photo Courtesy: Plants for All Seasons
6. Philodendron Scandens
Price: 18, 000
Philodendron scandens is one of the easiest to grow houseplants we could have! It can be near all windows except where it gets direct sunlight for most of the day because its leaves will burn.
Photo Courtesy: Grace & Thorn
7. Variegated Alocasia
Price Starts: P20,000
A must have! It's a very rare tropical plant and has dramatic foliage. It makes a popular indoor plant because of its jaw-dropping green and white variegated leaves. It also needs bright, indirect light and a moist soil to grow.
Photo Courtesy: Pinterest
8. Monstera Albo
Price: P60, 000
It's an Instagram pop! Its large stunning white patterns that cover almost have of its leaves makes it so popular. It can be in a room with low light and just make sure the top of the soil is dry in between watering schedules.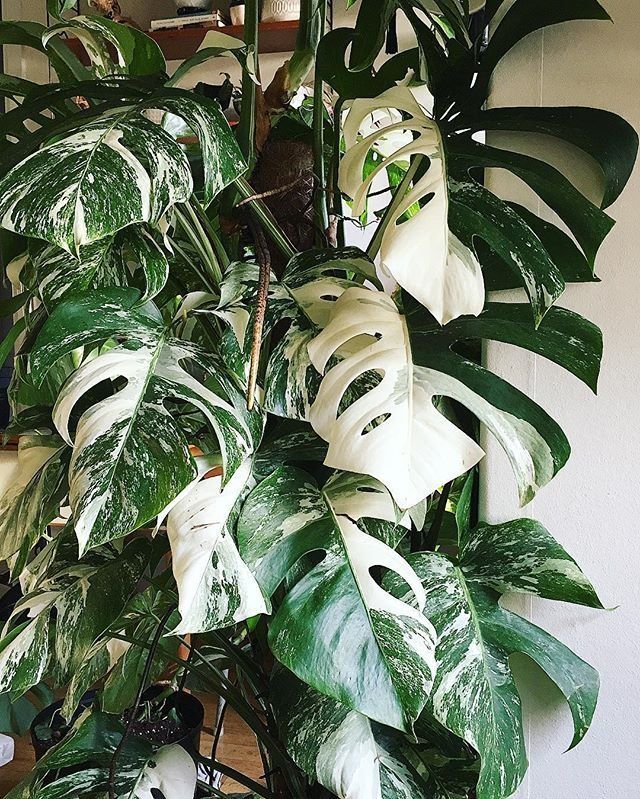 Photo Courtesy: Thursd
9. Caramel Marble Philodendron 
Price: P80, 000
This plant is considered as sought-after Philodendron. It has leaves with the prettiest of colors – from orange and red, to pink and green. The variation of colors can range from sunset orange to fire engine red to bright pink to deep forest green.
Photo Courtesy: Kens Philodendron
10. Monstera Adansonii Variegated
Price: P100, 000 to P300, 000
This plant has been referred as Swiss Cheese because of its signature holes on the leaves. And they don't want to get overwatered!
Photo Courtesy: That Planty Life
Bonus!
I think we already have 10 plants, but here's a bonus! This plant is also considered as one of the most expensive plants not just in the Philippines, but in the world!
Monstera Obliqua
Price starts: P140,000
If you are a gree lover, Monstera Obliqua would probably capture your heart. It doesn't have bright-colored flowers or even tall leaves. It has more holes than leaves. But the lack of such features makes it unique and magnetic! It's like, less is more!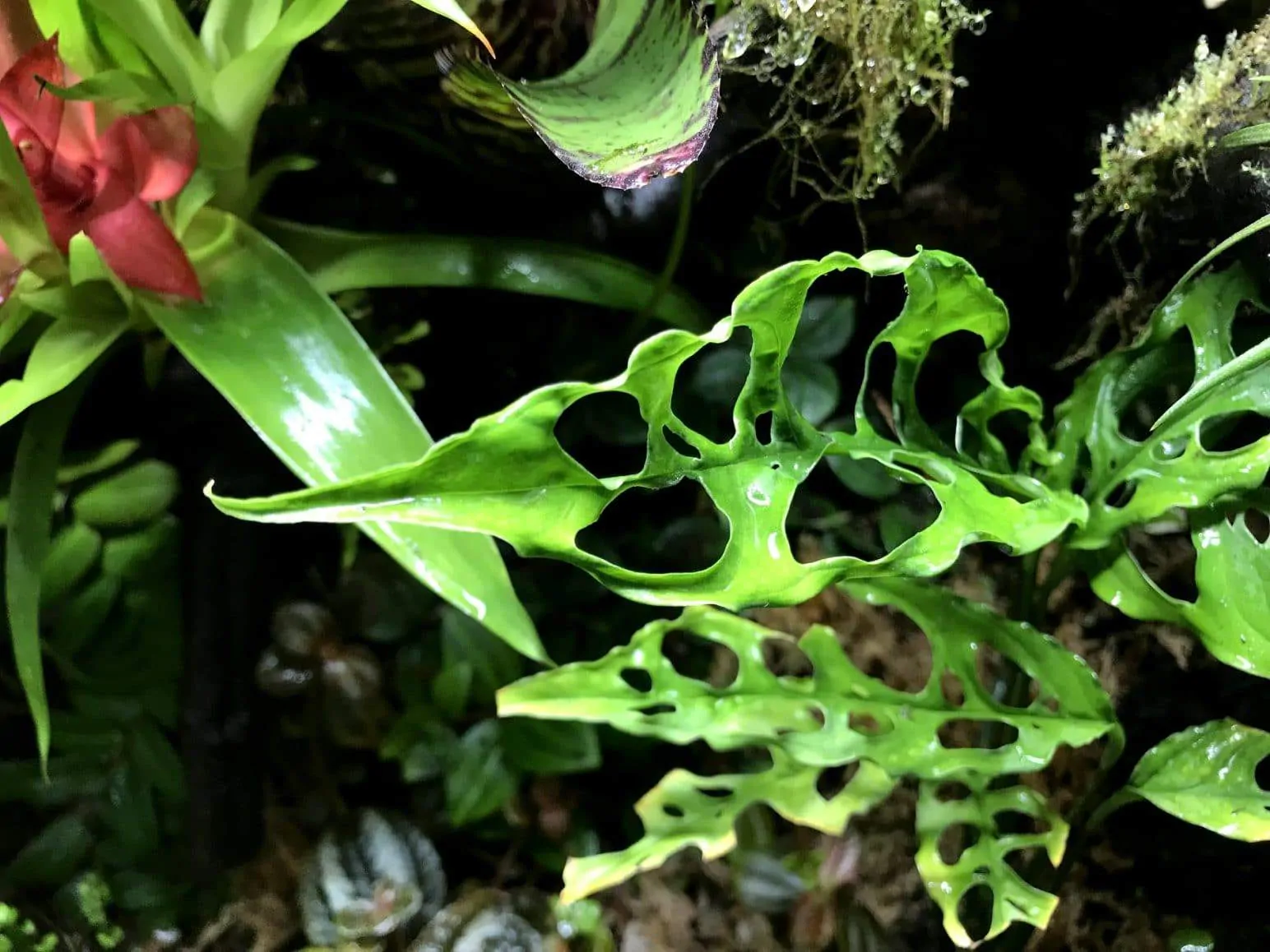 Have you picked out a new addition to your next garden project?
---
CITATIONS
Ong, S. (2020, December 3). Here Are the Most Expensive House Plants You Can Buy. Preview.
Calzado, C. A. (2021, April 21). 24 of the Most Expensive Plants in the Philippines You Can Add to Your Garden. Real Living.
Holmes, J. (n.d.). 10 of the Most Expensive Plants In The World. Planted Shack. Retrieved August 7, 2021, from